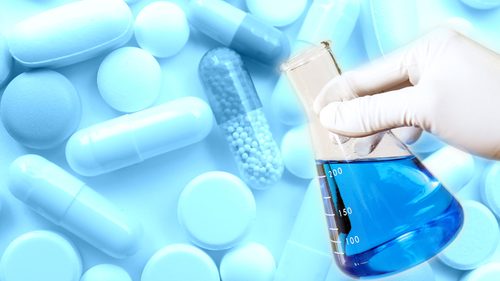 The horrendous accounts of how two men died after overdosing on a mystery drug that 'cooked' their bodies from the inside has NSW concerned that a new breed of deadly synthetic drug may be circulating throughout the state.
Mystery drug in Newcastle
The two men died in separate incidents, although they are believed to have taken fatal overdoses of the same batch of a mystery synthetic drug in Newcastle.
One user was tackled to ground while running through moving traffic. He fell into a coma as his body temperature soared to 42C before he died.
The other man was found with cuts and bruises all over his body. It is believed he had a psychotic episode that saw him flail around in a baby bath in an attempt to stay cool as his body temperature also soared.
While police acknowledge both men were methamphetamine users, they believe a new type of synthetic drug is linked to their deaths. They are awaiting autopsies and toxicology reports to confirm the type of drug involved.
Krokodil fears
Last year, NSW police were concerned about the presence of the flesh-eating drug Krokodil on the streets of Sydney, and also the designer drug Flakka – which they say took hold on the Gold Coast late last year, hospitalising more than 16 people one weekend.
Major drug busts in NSW
In the past fortnight, NSW police have made two major drug busts – seizing more than 300 kilograms of pseudoephedrine in Western Sydney.
The operation was part of a 12-month joint investigation with the Australian Border Force (ABF) which culminated in dozens of raids on homes, netting drugs allegedly imported from Asia.
Two people have been arrested and charged with serious drug offences. Pseudoephedrine is used to make ice. Police say the raid took at least 2.4 million hits of ice off Sydney's streets.
And earlier this week, police raided a premises in Wagga Wagga believed to be linked to the Finks Motorcycle Club – seizing quantities of ice, cannabis and prescription drugs.
Officers also dismantled an ice laboratory in the suburb of Ashmont, where they found a crystalline substance, tablets and brown powder which have been seized for forensic analysis. Nine men and four women have been arrested.
Receive all of our articles weekly