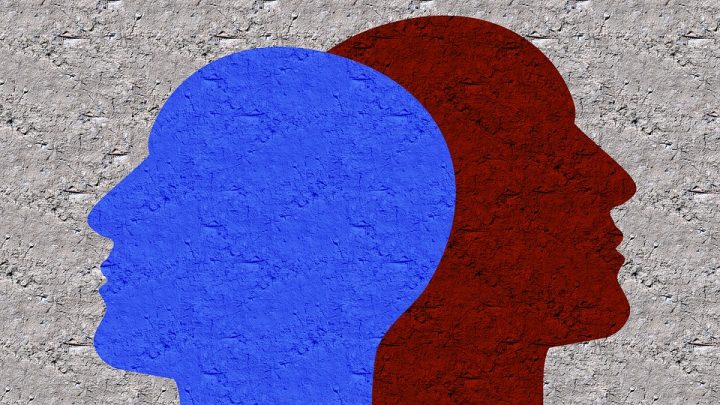 To establish liability for most criminal offences, the prosecution will need to prove that the defendant had a particular state of mind. This may involve proof of an 'intention' to commit the offence, or even just 'recklessness'.
A person will not normally be guilty of a crime if their conduct occurred involuntarily – for example, if they were unconscious or were forced to commit the unlawful act.
The assessment of voluntariness – or 'free will' – can be complex and difficult; often taking into account a range of factors, including the circumstances of the particular incident, how a 'reasonable person' would act in the same situation and what was in the defendant's mind at the time.
That assessment can involve the consideration of any mental health conditions suffered by the defendant at the time of the alleged crime.
Mental health can also come into play when determining the appropriate penalty if a person has pleaded guilty or been found guilty of an offence.
This is where neuroscience can intersect with criminal law; and there are many interesting Australian cases where evidence from neurologists has had a major impact upon the outcome.
Here are just a couple of them:
Hypersexuality Caused by Parkinson's Medication
R v Martin (No 2) was a prosecution brought against former Tasmanian MP, Terence Martin, who had over 500 sexual encounters with sex workers; keeping meticulous records of them all.
Charges were brought against Mr Martin after it was revealed that he paid to engage in sexual acts with, and take naked photos of, a12 year old girl – a transaction arranged by the girl's mother. Mr Martin was adamant that he thought the girl was 18 because 'nothing in her behaviour or conversation suggested she was younger'. Five other 'clients' testified that they also believed the girl to be 18.
In 2011, a jury in the Tasmanian Supreme Court found Mr Martin guilty of unlawful sexual intercourse with a young person.
Despite this, the former MP avoided a prison sentence and was instead given a 'suspended sentence' after a neurologist and forensic psychologist testified that medication for his Parkinson's disease had triggered a condition known as 'hypersexuality', which caused an addiction to prostitutes and pornography.
Dementia in Murder Trial
In 2003, 73-year-old Rocco Berlingo faced a judge-alone trial in the Supreme Court of South Australia after being charged with strangling his wife to death.
The main issue at trial was "the accused's mental competence to commit the alleged offence".
The facts of the case were that at around 10:45am, Sunday12 August, 2001, Mr Berlingo arrived at his son Giuseppe's home with scratches on his eye and arm. He started crying and asked his son to call an ambulance. Giuseppe then drove to his parents' home to find his mother unresponsive in the family room. Police arrived at 11:41am.
In a police record of interview, Mr Berlingo stated:
"I need to kill her because I can't handle any more. I have two choice. I said, how many time do I have to say I got two bloody choice. Kill myself or kill her?"
During the trial, defence neurologist Professor Burns testified that Mr Berlingo was suffering from 'fronto-temporo dementia' when he committed the heinous act. Prosecution experts disagreed.
Supporting the defence expert's diagnosis was testimony from Mr Berlingo's daughter that her father's mental state had deteriorated in the year leading up to the killing. She testified that her father had stopped engaging in activities that he previously enjoyed; for instance, choosing to walk long distances to shop instead of driving his car.
Preferring the defence expert's evidence, the judge ultimately found that "on the balance of probabilities, the accused was, at the time of the offence alleged against him, mentally incompetent to commit it".
Mr Berlingo was therefore found not guilty and ordered and subjected to a mental health order.
Receive all of our articles weekly