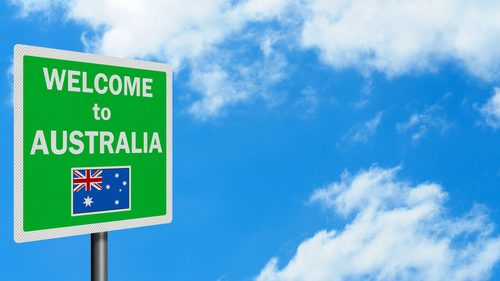 Since the end of the second world war in 1945, about 7 million people from overseas have settled in Australia, around 18,000 of which are refugees.
Many highly skilled workers struggle with language barriers and cultural differences, which can impede their ability to gain employment in their area of expertise.
But one organisation has run a pilot programme over the past 12 months, helping migrants to find employment pathways that are consistent with their skills and training.
The Career Pathways Pilot
Migration support agency, AMES, administers funds provided by the federal government to facilitate the transition to appropriate work.
It is managing the Career Pathways Pilot (CPP), which assists migrants to harness their talents and utilise those skills in Australia. Since the programme began late last year, 322 participants have participated with most coming from Syria and Iraq. The programme is aiming to reach a total of 1,200 people.
Helping skilled migrants
This a step forward for migrants like Dr Asseel Yako from Iraq who has 20 years of experience as an internal medicine specialist, skills that were applied to people horrifically injured in explosions and gunfire during conflict.
He and his wife and family fled Iraq in 2017 and, upon arrival to Australia, the doctor faced enormous hurdles in having his medical qualifications recognised – a process that is both complicated and expensive.
Marwa Albana tells a similar story. She worked as a doctor in Iraq before her family members were forced to flee. In Australia, her qualifications (along with those of her father and brother) are not recognised.
The CPP is helping both to navigate the process required to transition into careers in medicine here.
The CPP participants include doctors, engineers, pharmacists and dentists in Melbourne, Sydney, Canberra, Perth, Hobart and Toowoomba. Participants receive assistance to access work experience, retraining and information about the local job market.
Heartened by the programme's early success, Federal Assistant Minister for Children and Families, David Gillespie, wants to make it permanent and is currently lobbying for a further $5 million in funding.
Assisting with regional skills shortages
There are hopes the programme will help migrants to alleviate the desperate shortage of skilled labour faced by regional communities, many of which require medical professionals.
Meanwhile, thousands of skilled migrants that are not eligible for the programme are trying to find their own way, like Rashmi Ravindran, who has a career as a TV producer before coming to Australia.
With a grant from Diversity Arts Australia, Ms Ravindra produced a short film about her own, and others' experiences settling into a new country and finding work in industries they're trained in and love.
Social and economic benefits
There are significant social and economic benefits in supporting migrants and refugees to find employment here, including maximising the output of skilled work. Many newcomers work very hard and ultimately start their own businesses, employ workers and contribute to the economy through taxes and alleviating unemployment.
However, inadequate language skills and cross-cultural misunderstandings can present them with hurdles.
This is why it's so important to have programs like CPP, which not only help newcomers but also the community as a whole.
Young migrants
In recent times, the media has focused heavily on 'youth gang crime' in Victoria, portraying certain ethnic groups as 'undeserving' of living in Australia and 'ungrateful' for the chance they have been given to start a new life.
Many of these people experienced horrific atrocities, and on coming to a new land can feel isolated due to language and cultural differences, lack of employment opportunities and prejudice.
Expanding programmes like the CPP to young people could assist with the transition to a new land, make them feel less isolated and ultimately turn their lives around through education and gainful employment – which is a win/win for young migrants and the community in which they live.
Receive all of our articles weekly