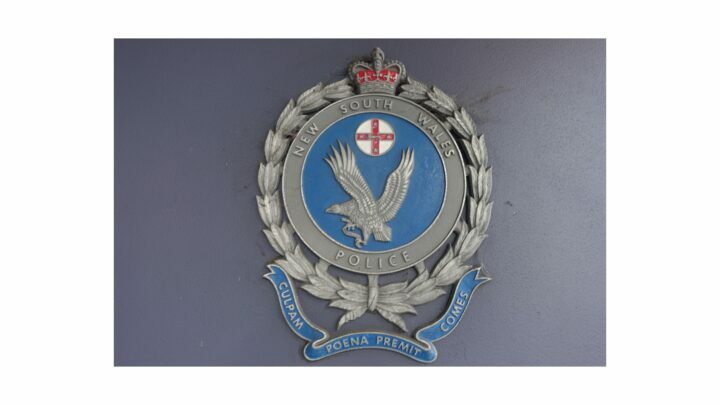 In 2019, 40-year old Todd McKenzie was fatally shot by police while he was having a psychotic episode. 
He was alone and armed with a knife when officers forced their way into his home in Taree on the New South Wales Mid North Coast before shooting him dead.
In the three years since, his family has been eagerly awaiting answers – answers they hoped would be provided by the Coronial Inquest into his death.
To their great frustration, the process has been stalled by endless 'delays' and roadblocks by the New South Wales Police Force, and its internal investigators in particular, which have been accused of covering up the incident and protecting the officers involved, rather than fulfilling their stated objectives of providing a fair, independent and transparent process aimed at uncovering the truth of what occurred.
More questions than answers
'Police originally claimed that Mr McKenzie was shot after allegedly lunging at them with the knife. 
At the time of the shooting, then Assistant Commissioner, Max Mitchell, asserted that police had been concerned for Mr McKenzie's welfare and tried to use non-lethal weapons to stop him.
The statement was vague and raised more questions than it answered. Mr McKenzie was alone, locked in his home and armed with a knife when police negotiators were called in. 
After hours without progress, officers from Tactical Operations – a specialist police unit – forced its way inside and, moments later, Mr McKenzie was shot dead.
The burning questions have always been that if the man was alone and locked inside his own home, why did several heavily armed officers need to force their way in? Why did they have to go in at all? And while there, why couldn't these trained officers, with their body armour, strength in numbers and non-lethal weapons, subdue the man rather than lethally shoot him?
Police fight to suppress information 
As required by the law, a critical incident investigation was launched after the killing. This is an internal investigation by police.
Relying on statements obtained through that inquiry, the NSW Coroner also began investigating. 
Then NSW Police Commissioner, Mick Fuller, asked to keep some of the evidence out of the coronial investigation, or at least suppressed from the public, citing public interest immunity laws. 
The Coroner refused. The Commissioner then took the matter to the NSW Supreme Court. 
It has reported that police wanted to keep secret the details of tasers used by a certain group of officers – tasers which are different from those used by police officers deployed in general duties. 
Police also asked to suppress specific training undertaken by "certain officers" including the weapons they could access.
Change in top brass
Since Mr McKenzie's death there has been a change in the top brass at NSW Police.
Karen Webb has taken over from Mick Fuller, and Mark Walton has taken the position of Assistant Commissioner, after Max Mitchell retired last year.
In an affidavit tendered in the Supreme Court, Mr Walton claimed that divulging the information sought by the coroner could compromise the safety of two or three police units, and could even "lead to an increased risk of a terrorist attack." 
But the court ruled against the claim of 'public immunity', ruling it was in the public interest for all evidence to be disclosed to the Coroner in order for their to be a full and proper investigation.
The ruling also directs the NSW State Coroner to revisit claims for public immunity in other areas. 
This is a good start in terms of preventing police from consistently relying on 'public immunity' to hide relevant evidence from other investigative bodies, and indeed from the public.
And while it doesn't signal absolute transparency, Todd McKenzie's family is now likely to see a great deal of the 'secret' information, even if the public will not. 
For the family though, there is still a long way to go before they can truly understand what happened the night Todd McKenzie was shot. 
Without the full information, and indeed justice for any wrongdoing, it is difficult for the family to fully grieve and move forward, and they have often expressed their frustration with police 'roadblocks' – obstacles that include court appeals. 
Coronial Inquest 
The Coronial Inquest will examine what police resources were deployed to Mr McKenzie's home, the role of police negotiators, whether a psychiatrist at the scene may have been able to help, and whether lethal force was justified.
 It will also make recommendations for change so that if nothing else, we can learn from Mr McKenzie's death at the hands of police, and work towards stemming the tide of fatalities. 
Statistics show that about 50% of the fatalities during police operations over the past 20 years have involved people with mental health issues. 
The family is also continuing to advocate for the introduction of the PACER (Police, Ambulance & Clinician Early Response) in regional areas of NSW. 
The programme involves mental health specialists and ambulance officers working with police on the front-line. Not only would such a programme provide police with a range of resources in critical situations, but make them more accountable and less able to 'hide' by closing the ranks on full disclosure. 
Receive all of our articles weekly