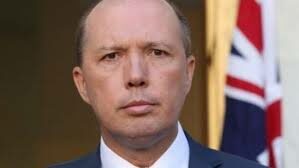 The Australian National Audit Office (ANAO) says it will consider undertaking an audit of the Safer Communities Fund scheme as part of its upcoming programme of audits.
Information obtained pursuant to the Freedom of Information Act 1982 (Cth) has led to accusations that the Home Affairs Minister, Peter Dutton, ignored the merit-based rankings compiled by his own department in favour of allocating public funds for political reasons.
Several grants are under question, including those for projects in respect of two councils in the lead up to a by-election in a marginal seat that Mr Dutton's own department recommended should not be funded at all.
Minister ignored his own department's recommendations
The documents obtained under FOI contain Mr Dutton's handwritten notes confirming that he approved the projects because he felt they would improve public safety.
Mr Dutton also fast-tracked a one-off $880,000 grant to a retail association eight days after it made a $1,500 political donation to the Queensland Liberal National Party at an event Mr Dutton attended.
The association had previously donated to both major parties. When questioned at the time, Mr Dutton responded that "The baseless suggestion that I have or would be influenced by a lawful donation to the LNP is false and highly defamatory."
Under the Safer Communities Fund grant guidelines, the Home Affairs Minister must take into account the Department's assessment of each project, but he can effectively overrule the  recommendations.
However, on the back of various instances of pork barrelling over the past 12 months, beginning with the Community Sport Infrastructure Program last February, many Australians are understandably concerned that the most worthy projects are being overlooked, with governments instead using these grant schemes as 'slush funds to buy votes.'
More transparency is needed
As such, the ANAO says it recognises the "level of Parliamentary interest in grants decision-making," and would consider auditing the Safer Communities Fund.
The Auditor-General, who oversees the ANAO, has broad powers to compel government agencies and public servants to provide information about the administration of public funds.
This puts he Australian National Audit Office (ANAO) in a unique position to determine whether public funds are being properly used.
Last year, when the ANAO audited the Community Sport Infrastructure Program, it found that   $100 million in sports grants were not assessed on their merits and favoured "targeted" coalition seats. It also found several discrepancies with the internal investigation ordered by Scott Morrison and led by Phil Gaetjens.
ANAO was highly critical of the way grants were assessed and awarded. It found there was "distributional bias" in the way projects were approved. Many of the grants, it found, were awarded to bodies within marginal seats or seats the Coalition wanted to win.
NSW Government's 'pork barrelling' saga
The New South Wales Government has also been heavily criticised for its process for allocating grant money.  In January it was revealed that Ms Berejiklian personally approved a $20 million grant in Wagga Wagga without going through the required approval process.
Moreover, the grant was announced during the Wagga Wagga by-election that was sparked by the resignation of Daryl Maguire over corruption claims; Mr Maguire is, of course, the person with which Ms Berejiklian had a 'secret relationship' during that time. The inquiry is continuing.
The NSW Premier's Office was also to have acted illegally when it destroyed documents relating to the allocation of  $141 million in Stronger Communities Fund grants, many of which just happened to be allocated to councils in Coalition-held seats in the lead up to the last election.
Community funds, as their name suggests, are set up to benefit the community, not to generate good PR in the lead up to an election. While 'pork barreling' itself is not illegal, it's considered highly unethical.
Many Australians support more transparent processes around how grants are allocated to ensure that projects and organisations are awarded on merit and in accordance with the published guidelines for the sake of both fairness and transparency.
Receive all of our articles weekly