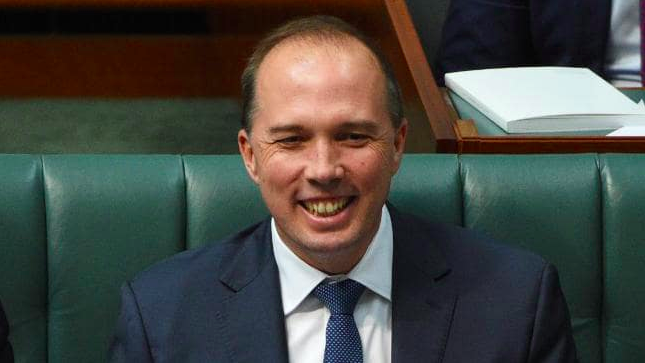 The Australian Federal Police (AFP) is investigating the Home Affairs Department over allegations it leaked material regarding Peter Dutton's visa grants to two au pairs.
The AFP was put on high alert about a month ago, when several emails were leaked which suggested that Mr Dutton went out of his way to prevent the deportation of a French woman in 2015 and an Italian woman around the same time.
The 'au pair affair'
In case you've missed it, the 'au pair affair' centres around internal departmental emails which suggest that Mr Dutton's office demanded that an au pair detained at Brisbane airport be urgently considered for a visa.
The minister claimed in parliament that he did not know the nanny's employer, but it was later revealed to be a former colleague from his time as Queensland police officer.
The emails also suggest the department expressly disagreed with Mr Dutton's push to give a visa to another au pair detained in Adelaide in November 2015, who was linked to a relative of AFL boss, Gillon McLachlan.
Mr Dutton has been heavily criticised for his 'double standards' in granting visas for the nannies of powerful friends while keeping traumatised children locked up on Nauru, and ignoring cases of people in genuine need.
The minister is due to face a Senate Inquiry into his involvement in the two cases, and has strenuously denied any interference or wrongdoing.
He has even accused Australian Border Force Commissioner Roman Quaedvlieg of providing fabricated evidence to a Senate committee.
Hunting whistleblowers
But the saga is more than just two people passing the buck. The AFP is investigating whether those within the Home Affairs Department illegally leaked documents regarding Mr Dutton's alleged misconduct.
The AFP has confirmed it received 'unauthorised disclosures of confidential information' – which can constitute a criminal offence in Australia regardless of whether it exposes crimes or other forms of misconduct.
Section 70 of the Crimes Act 1914 ('the Act') makes it a crime for Commonwealth employees to communicate or publish information obtained by virtue of their position. The maximum penalty is two years' imprisonment.
Section 79 of the Act additionally makes it an offence for 'entrusted persons' – including government employees, officers and even contractors – to disclose information given to them in confidence. The maximum penalty ranges from six months to seven years' imprisonment, depending on the nature of the disclosure.
Parliamentary privilege
The AFP seized two cases of documents from the Home Affairs office last week, but Labor his now declaring Parliamentary privilege over the material.
The documents have been provided to the Clerk of the Senate pending an inquiry into the claim of privilege. If the claim is upheld, the material will not be part of the police investigation.
Receive all of our articles weekly
Author
Sydney Criminal Lawyers
Sydney Criminal Lawyers®
is Australia's Leading Criminal Defence firm, Delivering Outstanding Results in all Criminal and Driving cases. Going to Court? Call (02) 9261 8881 for a Free Consultation.