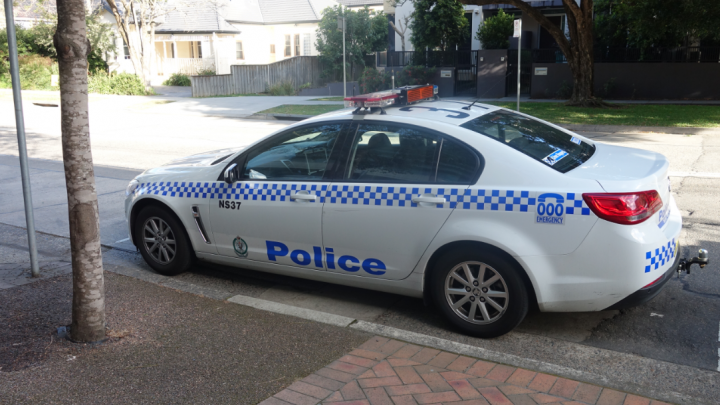 For four years, former police Sergeant Rick Flori has been fighting allegations that he engaged in 'misconduct in public office' – a criminal offence which carries a maximum penalty of seven years imprisonment – by leaking CCTV footage of four Queensland police officers brutally bashing Gold Coast man Noa Begic in the basement carpark of a Surfers Paradise police station.
In the latest instalment in the saga, the Courier Mail has reported that none other than Queensland Police Commissioner Ian Stewart is related to former Senior Sergeant David Joachim, who washed away Mr Begic's blood after the bashing. An affidavit reportedly confirms that Stewart's cousin is married to Joachim, although Stewart denies any involvement in a cover-up.
Mr Stewart was the Deputy Police Commissioner at the time of the 2012 bashing, becoming the state's top cop later that year. He admits being "distantly related to David Joachim through marriage" but denies having any involvement in the police investigation into the Begic bashing. He has actively sought to distance himself from Joachim, despite reportedly attending Joachim's farewell from the police service.
David Joachim was stood down on full pay after the bashing came to light, retiring in 2013 without any action being taken against him. Indeed, an internal police investigation found there was "no further action necessary" against Joachim. Only two of the officers involved in the bashing have faced any disciplinary action, and none have been charged with any criminal offence despite overwhelming evidence of assault contained in the shocking CCTV footage – which, among other things, shows one officer holding Begic's body while another delivers punches to his head.
Mr Begic was initially charged with assaulting police and resisting arrest, but those charges were dropped after the video surfaced. He considered suing police over the assault, but eventually accepted an out-of-court settlement.
Sergeant Flori was transferred to another police department after the alleged leak, before being stood down and criminally charged. At a recent local court hearing, Magistrate Michael Hogan ruled there was enough evidence for the case against Flori to proceed to a jury trial.
Mr Flori has vowed to fight until the end, and his integrity has earned him thousands of supporters Australia-wide.
He has put up with a great deal of stress and anxiety over the past four years, having received several threats to his safety. One message posted only days ago on his Facebook page bets $100 he would be dead before the end of the week.
But Flori remains optimistic, telling the media he is looking forward to the trial.
… 'I can't wait for a jury to hear the full story,' he said.
Call for Fresh Investigation into Bashing
Meanwhile, it has been reported that the President of the Australian Council of Civil Liberties, Terry O'Gorman, intends to ask the Queensland Crime and Corruption Commission to conduct a fresh inquiry into the bashing of Mr Begic, including whether Mr Stewart had anything to do with the internal police investigation or decision to charge Sergeant Flori.
Mr O'Gorman hopes such an inquiry will expose issues of misconduct, and ensure those responsible are made accountable.
Receive all of our articles weekly
Author
Sydney Criminal Lawyers
Sydney Criminal Lawyers®
is Australia's Leading Criminal Defence firm, Delivering Outstanding Results in all Criminal and Driving cases. Going to Court? Call (02) 9261 8881 for a Free Consultation.