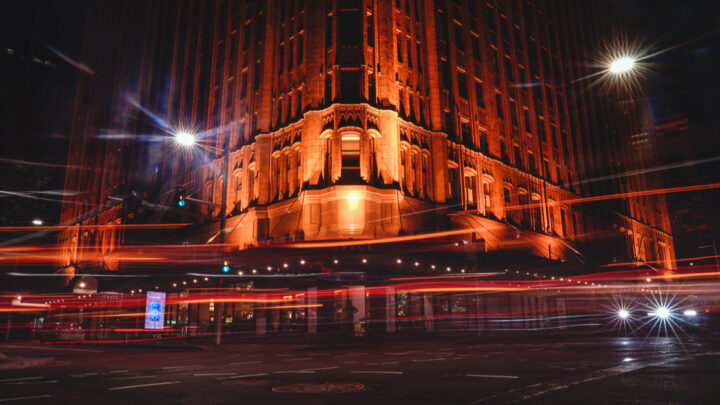 New South Wales Police fear that the recent killing of 34-year old Bilal Hamze could escalate further violent crime and gang wars on Sydney streets.
Bilal Hazme, the cousin of Brothers 4 Life Founder Bassam Hazme, was shot in a "hail of bullets" which police have described as "an execution-style murder".
Paramedics attempted unsuccessfully to revive him, and he died a short time later in hospital.
Police say they warned Mr Hamze just weeks earlier there was a $750,000 bounty on his head.
Gunman on the run
Police are hunting the gunman after viewing CCTV footage from the vicinity of the incident.
They are also conducting forensic tests on a black Audi hatchback later found burnt out on Sydney's Lower North Shore, which is believed to be connected to the murder.
Officers raided the homes of senior figures of both the rival Hamze and Alameddine families, as well as issued Serious Crime Prevention Orders (SCPOs) in an attempt to avoid escalating violence – which they fear could resemble the 'tit for tat' murders across Western Sydney in the early 2000s.
Serious Crime Prevention Orders
Serious Crime Prevention Orders were introduced into New South Wales in 2016, facilitated by the Crimes (Serious Crime Prevention Orders) Bill 2016.
The stated objective of the mechanism is to combat organised crime perpetrated by members of motorcycle clubs, drug cartels and terrorist organisation.
SCPOs are control orders that can be made by the NSW Supreme and District courts against certain individuals or organisations in order to prevent, restrict or disrupt their involvement in serious crime-related activities.
SCPOs can order restrictions around employment, movement, put the subject of the order under curfew, stop people associating with others and impose a requirement for the subject of the order to regularly check in with police.
The orders can be imposed upon individuals who have been convicted of a serious criminal offence in the past.
However, courts have the discretion to apply them to individuals who've been acquitted of such crimes or were initially charged, but had the charges withdrawn or haven't yet been charged.
Cousin of Bassam Hamzy
Bilal Hamze is not as well-known as his cousin Bassam Hamzy, who is one of Australia's most notorious criminals.
Bassam is currently serving a life sentence in Goulburn Correctional Centre, after being convicted of murdering teenager Kris Toumazis in1998 outside a Sydney nightclub.
He said to have established 'Brothers 4 Life' nearly two decades ago, and is not due for parole for at least another 12 years.
Bassam Hamze was later found guilty of controlling a criminal group from his prison cell, using a smuggled mobile phone.
Police say Mr Hamzy also used the phone to organise two kidnappings and a drive-by shooting.
They fear he continues to wield significant influence over those on the outside.
Bassam Hamzy also famously tried to sue Corrective Services Minister Peter Severin in 2016 over restrictions to religious freedom.
His proceedings were based on the assertion he was prohibited from speaking in Arabic behind bars, from carrying a Koran, buying halal meals, reciting the call to prayer and praying with other Muslims.
He lost the case in the Supreme Court.
Feud between Hamze and Alameddine families
Police say they are amazed no one else was hurt in the shooting of Bilal Hamze, which occurred just after he left a restaurant in Bridge Street near Circular Quay at around 10.30pm last Thursday night.
Police say a person in the passenger seat of the black Audi shot Mr Hamze a number of times, before the vehicles circled the block and returned to shoot him again.
Police are concerned that reprisal attacks will result in more bloodshed on Sydney's streets.
Hamze's mother was shot in the leg several years ago, and her home was targeted again just four months ago. And last October, another relative Mejid Hamzy was shot dead outside his home in Condell Park.
While police have not named suspects in the most recent shooting, they have confirmed they are investigating a long-term feud with members of the Alameddine family.
They have also suggested the killing of Bilal Hamze may have occurred as a consequence of the Operation Ironside's sting, which has so far led to the arrest of more than 800 alleged criminals around the world after they used mobile phones programmed with a communications app set up and monitored by Australian and United States law enforcement agencies.
Receive all of our articles weekly