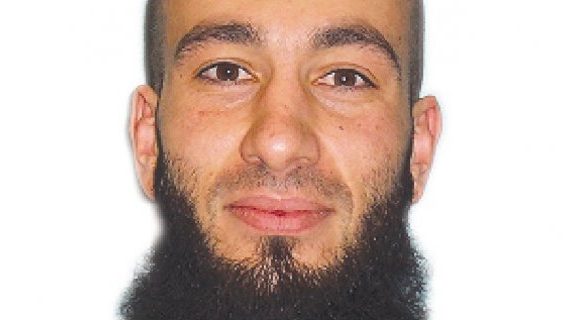 Convicted murderer and Brothers 4 Life founder Bassam Hamzy has filed proceedings in the NSW Supreme Court against Corrective Services Commissioner Peter Severin from his cell at Goulburn's 'Supermax' prison.
Hamzy claims he is being denied religious freedom – which is guaranteed under section 116 of the Australian Constitution – because he is prohibited from speaking in Arabic, carrying a Koran, buying halal meals, reciting the call to prayer and praying with other Muslims within the facility.
"There is no religious freedom in gaol" Hamzy said, "I have family members who I would like to speak to in Arabic. I am not allowed to even speak to my mother in Arabic."
This is the second time Hamzy has attempted to sue the state's prison boss. In 2009, he filed proceedings against then commissioner Ron Woodham, claiming that conditions in the prison amounted to a ¬violation of "fundamental human rights".
Denied access to laptop
Hamzy's lawyer is frustrated by the Department's decision not to allow his client to access to a laptop until his appeal is lodged.
He says the decision puts his client in a 'catch 22' situation, as his client needs to view the evidence against him in order to properly instruct his lawyer on the preparation of the appeal.
Protocols tightened
Despite being the most secure prison in the Australia, protocols at Goulburn prison have tightened in response to a rising number of inmates being moved there on terrorism-related charges.
Officials say they have been grappling with the radicalisation of non-religious inmates. In July, a gun shot and tear gas were used by prison staff in response to a brawl which arose when an Islamic inmate spoke with a non-Muslim about the religion.
Bassam Hamzy
Mr Hamzy is one of Australia's most notorious criminals.
He grew up around Kings Cross and was a habitual drug user for most of his teenage years.
After shooting another teen at the age of 19, Hamzy was convicted and imprisoned for murder. While in prison, he converted to Islam and started the Brothers 4 Life gang.
After he built a strong cult-like following, Hamzy was moved from Goulburn into segregation at Lithgow correctional centre.
While in Lithgow, Hamzy established an elaborate drug network via mobile phone, allegedly making up to 450 calls a day. He is alleged to have used the phone to organise two kidnappings, torture and a drive by shooting.
Hamzy is only allowed access to a radio or Discman, a TV and a jug, but was caught just a few weeks ago with a mobile phone in his cell.
Authorities confiscated the phone, but the discovery re-ignited debate about how contraband is being smuggled into the prison, given its extensive security measures.
Hamzy's Appeal
Hamzy is currently serving sentences for murder, conspiracy to murder and commercial drug supply. He was initially imprisoned in 1999 and is due for parole in 2035.
He intends to launch an appeal against the additional 15-year term added to his sentence after he pleaded guilty to running an elaborate drug empire between Sydney and Melbourne from his Lithgow prison cell in 2008.
It is believed his civil action will involve a constitutional argument and could go all the way to the High Court of Australia.
Receive all of our articles weekly