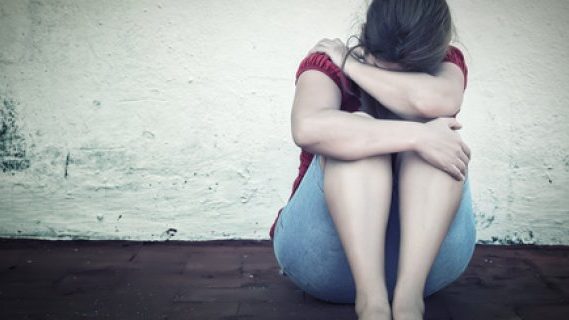 A female victim of domestic violence feels betrayed by the Queensland Police Service (QPS), after a senior officer allegedly released her contact information to her abusive former partner.
The victim, who trying to keep her address secret to prevent further abuse, says she has lost faith in the QPS because the very people who were meant to protect her have put her at risk of further violence.
She now wants answers as to why the officer has not been stood down.
"Knowing an officer had not only aided and encouraged a perpetrator to not only stalk me but many other horrible things, it's really left me feeling very unsafe and I really would like to know why the police commissioner has not stood this person down," said the woman, who cannot be named for legal reasons.
The woman has since been granted a temporary protection order against her former partner.
Joking around
Two months ago, an officer in the QPS was placed under investigation after being accused of helping a friend who was the subject of a domestic violence order.
The Ethical Standard Commission has been looking into claims that the officer accessed private information containing the woman's latest address, and then passed the details onto her ex-husband.
It is further alleged the pair then joked via text message about how the woman would "flip out" after discovering she had been tracked down.
Police are investigating themselves
A complaint was lodged with the Crime and Corruption Commission, but was referred back to the Queensland Police Service's Ethical Standards Command.
The QPS has confirmed its Ethical Standards Command (ESC) is aware of the matter, but a spokesperson would not comment further.
"ESC indicates the matter is still under investigation and it is not appropriate to provide comment until the investigation is finalised," the spokesperson said.
The incident has outraged domestic violence workers who feel it is entirely unsatisfactory that such a serious and blatant breach could occur in the first place.
They are appalled at the way the officer allegedly joked about giving the information away, questioning whether of a culture of 'mates helping mates' exists within the police service.
The incident comes as the Federal Government steps up its fight against family violence. At the recent COAG Summit in Brisbane, Malcolm Turnbull reiterated his commitment to combating what he has called "Australia's shame".
$100m to tackle 'Australia's Shame'
In budget announcements earlier this year, the PM announced funding of $100 million to address our domestic violence epidemic.
Figures suggest that one in three Australian women have fallen victim to family violence, with Indigenous women being 34 times as likely to be impacted by family violence that those in the general population.
The government has proposed to spend the money in the following ways:
$20 million for prevention strategies,
$25 million for projects with with Aboriginal and Torres Strait Islander Communities,
$30 million into frontline legal services, and
$10 million to tackle revenge porn and online abuse.
But as we all know, money doesn't solve the problem unless we can effect a cultural shift which brings all of us to recognise and accept that domestic violence cannot be tolerated in any community.
Facts and figures
Domestic Violence NSW reports that domestic violence is the leading cause of death and injury in Australian women under the age of 45.
New figures released in the past few weeks suggest that there's been a 13 percent increase in the number of families coming into the system with domestic violence problems compared to nine years ago. Social commentators partly attribute the increase to the work being done to raise awareness – the plethora of TV, radio, print and billboard campaigns that have helped to kick-start a conversation about domestic violence and bring it out of the shadows.
Commentators suggest that the increase in awareness is helping to remove the stigma that's long been associated with family violence – people are beginning to understand that it's not something they must endure and that options are available, no matter how dire the situation.
But when a victim needs help, it's often the police they turn to first in order to protect them from abusive partners. Reports of officers failing to take complaints seriously or, worse, releasing information which puts victims at risk should therefore be treated with the utmost seriousness.
Receive all of our articles weekly