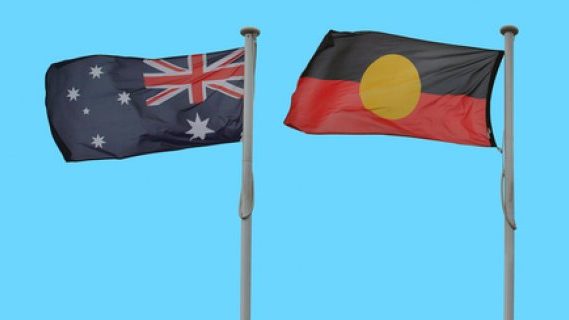 Protesters have stormed the Yarra City Council building to protest it's decision to stop hosting Australia Day celebrations on the 26th of January – the day of the first fleet's arrival in Australia.
In the wake of debate about the insensitive nature of celebrating the commencement of British occupation, and all that followed for Indigenous people, Yarra Council decided to change the date of future Australia Day festivities. Councillors also voted to replace the traditional Australia Day citizenship ceremony with an event "marking the loss of Indigenous culture".
Yarra Council is one of the larger local councils in Victoria, representing Melbourne's inner north-eastern suburbs including Richmond and Fitzroy.
As well as not celebrating Australia Day on 26th January 2018, the council voted to remove all references to the day in official communications, and to continue supporting the 'Change the date' campaign.
The controversial decision drew strong criticism, including threats from the Prime Minister to strip the council of its ability to host citizenship ceremonies. Undeterred, the council went ahead, and neighbouring Darebin Council has since followed its lead.
The move has left many questioning the power of local councils to make such a change, rather than allowing it to be handled at a federal level.
The protest
Outraged by the decision, nine protesters from the Party For Freedom group gate-crashed this week's council meeting to voice their opposition.
One of those protesters was Neil Erikson, who was convicted in court earlier in the day for his role in staging a mock beheading to protest a Bendigo mosque. Mr Erikson stormed the council chamber holding a megaphone.
Wearing flags and waving banners reading "Love it, or leave it", the protesters gathered out the front of the Richmond Town Hall.
Erickson later uploaded a video of the protest to You Tube showing the group yelling at councillors "shame on you" and "you're a disgrace".
Council response
But councillors say that rather than mount a peaceful and effective protest, the group attempted to bully and intimidate the council into closing the meeting.
"There is plenty of room for people to have debate, but this was something totally different, it was a direct move against the democratic process that we haven't seen in recent times," Councillor Jolly remarked.
"Australians fought and died trying to protect people from the Nazis, yet we have this group of people tonight, in modern day Australia, who are saying 'we don't like what you do, so we are going to destroy it'."
"These people are clearly anti-democratic and these people are clearly bullies and we will not be intimidated by these jackasses".
Protesting and the law
After making a lot of noise the protesters left, moments before police arrived.
In Victoria protesters can be arrested and charged under new anti-protest laws which were passed in 2014.
Here in New South Wales, new anti-protest legislation came into effect in 2016.  The first test of that legislation is currently before the courts, with three people from a small community in the state facing up to seven years in prison after protesting against expansion plans for a coal mine located near the tiny town of Wollar.
In both states, the laws have been heavily criticised for being 'unconstitutional' by breaching the implied right of freedom of political communication and undermining basic civil liberties.
Receive all of our articles weekly
Author
Sonia Hickey
Sonia Hickey is a freelance writer, magazine journalist and owner of 'Woman with Words'. She has a strong interest in social justice, and is a member of the Sydney Criminal Lawyers® content team.