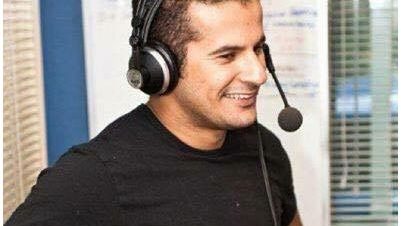 Petros Khalesirad is a successful businessman, opinionated blogger and former Young Queenslander of the year. Indeed, he regularly comments on the Sydney Criminal Lawyers® blog.
But it is also claimed that Khalesirad stalked Keppel MP Brittan Lauga.
Mr Khalesirad has been charged with unlawfully stalking Brittany Lauga between February 20 and August 27 this year.
After the charges were originally laid at the end of August, Mr Khalesirad posted on Facebook that he was intending to 'take a break from social media for awhile'.
He was in Rockhampton Magistrates Court this week in a bid to have some of his bail conditions removed, saying they were hindering him from doing his job.
Khalesirad's bail conditions stipulate that he must not directly or indirectly contact, or come within 100 metres of Ms Lauga and her family. He is also prohibited from using social media or any public forum to make comment or post material in reference to Ms Lauga and her family, and he must not approach or enter Ms Lauga's residence or office.
Effect of bail conditions
But Mr Khalesirad's defence lawyer argued the conditions are too strict, and are having an unreasonable economic impact because they mean he is unable to fulfill his role as a political blogger.
Through his lawyer, Khalesirad proposed a bail variation that would allow him to comment on Ms Lauga online, but not contact her via her personal number, or email or go to her house. He also requested the 100 metre exclusion zone around Ms Lauga's office be amended as it prevents him from seeing four clients in the area.
The prosecution opposed the application, saying the alleged harassment hindered Ms Lauga from doing things she would normally do. The prosecutor added there was an inference in text messages Khalesirad sent Ms Lauga that he was monitoring her home, leading to insecurity.
The application was ultimately6 refused, with Magistrate Michael O'Driscoll saying he wasn't convinced the bail conditions were too onerous, adding that the allegations were serious and could lead to a term of imprisonment.
But Khalesirad, who is also freelance journalist believes his "constitutional right to implied political freedom," is being impinged upon.
What the Australian constitution says
While only five rights are explicitly guaranteed by the Australian Constitution, the High Court has additionally found that freedom of political communication is implied by the constitution.
Khalesirad's case has been adjourned to November 9 for a summary review, where a brief of evidence is expected to be presented. He says he will be "vigorously defending" the allegations against him, with his lawyer foreshadowing a defence based upon a clause in Queensland's stalking legislation which states that expressing a political opinion is an exemption.
Stalking charges
Stalking is a criminal offence across Australia.
In NSW, 'stalking or intimidation' is an offence under section 13 of the Crimes (Domestic and Personal Violence) Act 2007.
For a person to be found guilty, the prosecution must prove beyond reasonable doubt that they stalked or intimidated another person with the intention of causing fear physical or mental harm.
The maximum penalty is 5 years in prison and/or a fine of $5,500.
The maximum penalty in Queensland is also 5 years' imprisonment.
Image credit: ABC.net.au
Receive all of our articles weekly