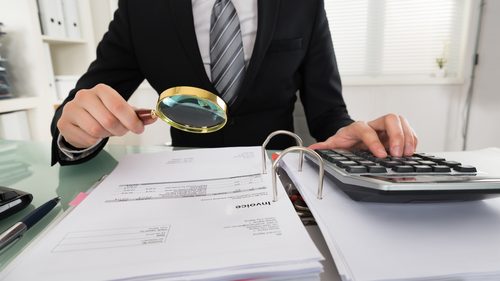 A 12-year investigation has culminated in the sentencing of a businessman behind what has been described as Australia's biggest tax fraud.
The NSW Supreme Court has sentenced Gold Coast businessman Michael Issakidis to a full term of ten years in prison, with a minimum term of 7 and a half years, after he was found guilty of participating in a scheme which defrauded the Commonwealth of more $135 million dollars in tax revenue.
The fraud
The story has all the glitz and glamour of a Hollywood movie, and even includes a cameo by Doris Day's old Rolls Royce.
However, the party is now definitely over for Mr Issakidis, with Revenue Minister Kelly O'Dwyer calling the sentence the final chapter in one of the "largest and most complex investigations into tax fraud in Australia's history".
Mr Issakidis was arrested more than five years ago after an investigation stretching back to 2006 found he laundered millions of dollars through the Middle East and Hong Kong before using the proceeds of the crime to buy luxury cars, boats and a Queensland shopping centre.
The businessman was due to be sentenced last year, but the proceedings where adjourned after he and his wife were found unconscious in a luxury car parked in the garage of their Gold Coast waterfront mansion, in an apparent suicide attempt. Mr Issakidis later told the court that his suicidal ideation had dissipated, and that he wanted to live for his wife.
Issakidis and his co-accused, Anthony Dickson, who was an executive at accounting firm Ernst & Young, used a web of companies to facilitate the evasion of $135 million in corporate tax, netting themselves $63 million dollars in fees after pitching schemes to ANZ and other blue-chip clients including Bluescope Steel, Gunns and Incitec.
Complex web of scams and lies
The fraud centred around a company founded by Issakidis and Dickson called Neumedix, which was used to purchase intellectual property from a company in the Cayman Islands.
The value of the intellectual property was inflated in order to allow the pair to claim depreciation expenses and then pass on the tax breaks to their clients. They kept $63 million in commissions for the transactions. The scheme was extremely elaborate, involving tax havens, fake names, fictitious companies and complex business structures.
The Serious Financial Crimes Taskforce, which was set up in 2015 as a joint initiative by the Australian Federal Police and Australian Taxation Office, has so far recovered around $55 million of illegally obtained funds and assets, including a number of performance vehicles including four Rolls-Royces, a Lamborghini Spyder, an Aston Martin and a BMW, as well as luxury boats and property.
In the heyday of his shopping sprees, Mr Issakidis bought a Rolls Royce that once belonged to Doris Day, and his wife is rumoured to have hired a plane to fly from Queensland to Sydney for a shopping trip.
Longest sentence for tax fraud
Mr Issakidis' coaccused, Anthony Dickson, was sentenced to 11 years behind bars in 2015 after being found guilty of fraud and conspiracy to deal in the proceeds of crime.
His sentence was increased to 14 years after an appeal, becoming the longest sentence ever handed down in Australia for tax fraud and money-laundering. Part of Dickson's motivation in the fraud was believed to have been to demonstrate how clever he was.
The complexity of the offshore companies involved, and the fact they were based in havens such as the Cayman Islands made the investigation difficult, and the court described AFP officers as "relentless" in the pursuit of both Dickson and Issakidis.
In the wake of the sentencing, Tax Commissioner Chris Jordan labelled the prosecution a demonstration of the commitment of the Australian government to hunt down and prosecute offenders, calling it a wake-up call for lawyers and accountants who "devise and promote tax evasion schemes and never think they could go to gaol".
Receive all of our articles weekly