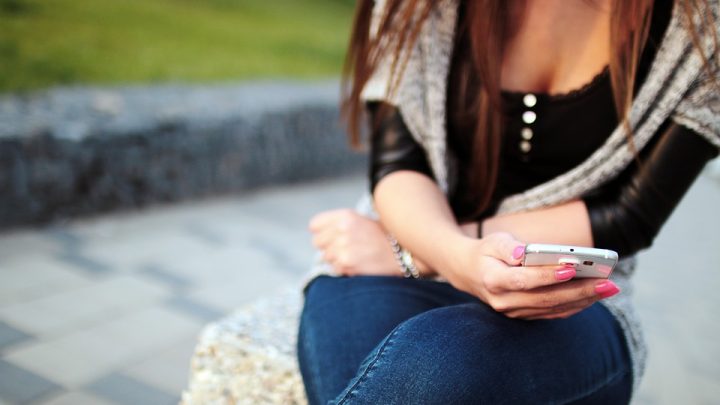 With nude pictures of celebrities going viral, threats that there are more leaked images to follow, it is clear that technology can be misused in ways that invade personal and very private parts of our lives.
Morally, there are many problems surrounding the transmission of sexual images, especially without the consent of the person in the images.
But what does the law say?
There is no specific law against 'sexting' in NSW and it is not always illegal.
To many people it may seem quite harmless, but when it is done improperly, sexting can fall into a few different categories of offences.
Sexting could be classed as pornography, including child abuse material.
It could also come under the Commonwealth laws relating to menacing, harassment or offending through the use of a carriage service (mobile phones).
Up until now, many perpetrators have gotten away with it, either receiving a warning or no reprimand at all.
But just this month, two sexting offenders received jail sentences.
Some people who use technology may believe they can hide behind their anonymity in a way that face-to-face offenders can't.
One man who certainly did not expect to be apprehended for his behaviour last year has now learnt the hard way that it is not acceptable to harass recipients with unwanted pictures as well as explicit texts.
One of the nine women that Peter Sheather sent unsolicited sexts threatened to show the images to police.
But Sheather was unfazed, telling the woman she didn't even know who he was.
Sheather did not know who most of his victims were, but found their details when he was working for a pool maintenance business.
He came before Downing Centre Local Court in Sydney facing charges of using a carriage service to menace, harass or offend.
The magistrate who heard the case told Sheather that he was the dictionary definition of 'depraved', and handed-down a prison sentence against him.
This one-time pool cleaner is facing three years behind bars, although he has appealed the case to Downing Centre District Court.
But while Sheather may have been the first to get a jail sentence, he is not the last.
Just this month, a case even more disturbing than Sheather's came to light.
A mother of two appeared in the Downing Centre Local Court because she had sent sexually explicit photos of her young daughters to the director of a Sydney dance studio.
She sent at least 100 photos and 30 videos.
Violating her own children in her quest for fame, she was charged with disseminating child abuse material.
It appears her own dreams of a dancing career ended depressingly in strip clubs and hospitalisations for eating disorders, and instead she projected her hopes for fame onto her children.
The woman said that she was scared of the dance teacher at her children's studio and, in an excuse that defies logic, was afraid her daughters would be relegated to the back row during dance routines if she didn't comply with a demand for photos.
This woman received eighteen months in jail – almost have the time than the Sheather received.
One reason for the lighter sentence was that she had children to look after.
The magistrate also found 'special circumstances' in her case, which warranted a shorter non-parole period.
Of course, not all cases are as clear-cut.
Grey areas appear in situations where teens are sexting each other, and some query whether the criminal justice system is the best avenue to deal with this.
But while not all sexting cases are as clear as these two which have hit the news, these examples demonstrate that that it is no longer 'safe' to commit sexual offences or harass others through technology.
As the recent Downing Centre cases show, it is entirely possible for those who use technology to commit crimes of a sexual nature to face severe penalties.
Receive all of our articles weekly