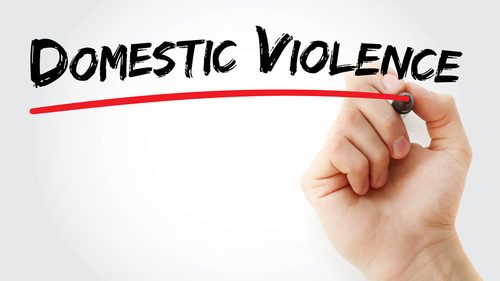 The alarming statistics, the headline-grabbing media coverage, the political rhetoric, the state and federal government domestic violence initiatives… and yet another woman lies dead, the victim of a callous offender.
The fatal stabbing of Gold Coast woman Teresa Bradford by her ex-partner David Bradford is a tragedy that many believe could have been prevented.
When news broke last week that Theresa had been stabbed to death, it didn't surprise many to hear that Bradford was out on bail.
Just three weeks ago, he was released from custody after being charged with choking and assaulting Teresa.
Police had opposed bail, citing grave concerns about Bradford's mental state. The police prosecutor voiced those concerns in court, saying his emotional instability made him an "unreasonable risk of causing self-harm or harm towards others".
Authorities knew Teresa. She was being helped by a system designed to protect and support her and her kids, and assist them to navigate their way out of an abusive environment.
And yet, while there was evidence of a 'grave danger' – with domestic violence experts saying that 'strangulation' is often a precursor to murder – they were not able to save Teresa.
Her estranged husband was released and Teresa did not know until it was too late.
Notifying complainants
It is not mandatory for police in Queensland to notify domestic violence complainants of a defendant's release on bail. The situation is the same in NSW.
Rosie Batty has long campaigned for this to change. In Queensland, the calls from the community are loud and clear: a complainant's safety necessitates advice of an alleged offender's release from bail.
Attorney General Yvette D'Ath has indicated that while police investigations are still underway, it is more than likely that Teresa's death come before the Coroner and Domestic and Family Violence Death Review Board, which can make recommendations to ensure that deaths like Teresa's don't happen again.
Although this is little comfort to Teresa's family, the Queensland Government has promised to reassess the system of bail for accused domestic violence offenders, including possibly reversing the 'onus of proof'.
'Onus of Proof'
The laws governing bail are incredibly complex, and there is no perfect system.  In New South Wales, the court applies an 'unacceptable risk' test, and there are certain 'show cause' offences for which it is harder to get bail.
But one possibility being considered in Queensland is that the 'onus of proof' for bail will be shifted to the defendant – meaning he or she will need convince the court that they are not a risk, that they do not pose a threat to anyone and are therefore worthy of being granted bail.
D'Ath says Queensland needs to look around Australia to emulate reforms which have made it harder to get bail.
However, Queensland Council for Civil Liberties vice president Terry O'Gorman believes forcing defendants to prove they should be granted bail is problematic because it runs contrary to the presumption of innocence.
"Alleged perpetrators spend many months on remand before their cases are heard, some of whom will be found not guilty. Denial of bail is a significant factor causing overcrowding in Queensland gaols", Mr O'Gorman said.
"To shift the onus of proof for bail release to an accused person is to further aggravate the significant, indeed huge, inequality of arms (resources) between the prosecution and the defence."
At this point, a workable solution is far from clear, and it is also important to remember that as devastating as domestic violence can be, the majority of cases that we as a community get to know in detail, are usually based on what we see and hear in the media.
Irrespective, the statistics speak for themselves: Australian police deal with a domestic violence matter every two minutes. And heartbreaking stories like Teresa's where a woman is killed and four children are orphaned haunt us.
By any measure, domestic violence is unacceptable and, as a society, we must use every resource at our disposal to stem the tide, until the abuse stops.
Receive all of our articles weekly