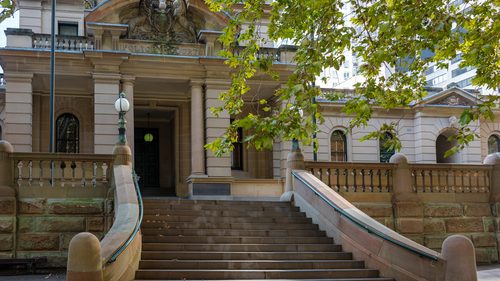 Under the new NSW Bail Act, it is up to the bail authority to determine whether a defendant poses an unacceptable risk to the community if they are released on bail pending their court date.
A bail authority can be a police officer, a magistrate or a court.
If police refuse a person bail at the police station, they must ensure that the person is brought before a court as soon as practicable for the court to determine bail.
The court is supposed to grant bail if any 'unacceptable risk' can be overcome by bail condition.
Equally, it is supposed to refuse bail if the risk cannot be overcome.
Although the new act, which came into force in May, is generally considered to be a fairer way of deciding who should and shouldn't get bail than the old system of presumptions for or against bail depending on the offence, the idea of unacceptable risk can be open to interpretation and it is likely that precedents will need to be established.
What is unacceptable risk?
Under section 17(2) of the Bail Act, unacceptable risks that can be considered include the likelihood:
That the defendant will fail to appear in court on their nominated date.
That they will commit a serious offence while free on bail.
That if they are released they will be a danger to the safety of individuals, victims or the community as a whole.
That they will interfere with evidence or witnesses.
There are a number of different factors the court will take into consideration when deciding whether or not to grant bail.
These include:
the background of the defendant,
any history they have of violence or of not complying with bail conditions, and
the likelihood of them getting a custodial sentence if they are convicted.
Determining what is and what isn't unacceptable risk is still in the early stages as the laws have only recently come into effect.
This means that unacceptable risk will probably be tested in a number of different situations before it is clear exactly how it will be determined under complex circumstances.
An example of unacceptable risk
The new laws were tested in a recent case involving a well-known Sydney underworld figure. Sam Ibrahim was jailed after Justice Peter Hidden upheld an appeal by the DPP that he posed an unacceptable risk to the community if released on bail on charges relating to his alleged participation in a firearms ring.
Ibrahim had previously been granted bail pending his trial, but this was revoked after the Judge's ruling and Ibrahim was taken directly into custody.
Ibrahim was considered an unacceptable risk for a number of different factors, including the likelihood that he would reoffend while on bail, and his history of violence, which could pose a risk to the community.
The fact that the charges he faces relate to firearms was also a factor in the Judge's decision.
This decision came after a number of high profile criminal figures were granted bail under the new laws, including ex-Comanchero bikie leader Mahmoud Hawi.
Justice Ian Harrison granted Hawi bail under a number of strict conditions.
Hawi was released from jail after his conviction for murder was quashed and a retrial was ordered.
The ruling to revoke Ibrahim's bail has significance in the overall interpretation of the bail laws, and has implications for future cases where precedent may mean other similar situations have the same outcome.
Our experience
The defence team at Sydney Criminal Lawyers® has made a number of bail applications since the new bail act came into effect.
As foreshadowed in our blog of 13th October 2013, the new laws can benefit applicants who are charged with serious offences such as murder and commercial drug importation which previously carried 'presumptions against bail'.
This is because, whereas applicants previously had to prove 'exceptional circumstances' before bail could be granted, they now only need to prove that any 'unacceptable risks' can be overcome by bail conditions.
This means that good defence lawyers who thoroughly prepare bail applications by, among other things, drafting 'proposed bail conditions' will put their clients in a strong position for getting bail even if the charges are very serious.
Our lawyers have, in fact, achieved bail in several cases for clients who might have previously been expected have their bail applications refused.
These have included cases of commercial drug supply and extremely serious assaults including assault occasioning GBH where there was previous offending.
In these cases, however, clients will need to abide by strict bail conditions including reporting to police, non-association conditions and depositing substantial security or they are likely to breach their bail and be returned to custody.
Receive all of our articles weekly