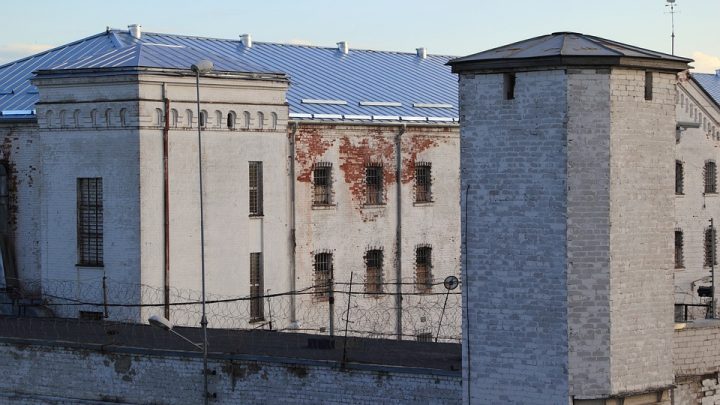 Prisons are generally considered to be secure facilities which protect the wider community from those who are convicted of serious crimes. At the same time, they aim to ensure that inmates are adequately supervised and are supposed to promote rehabilitation in a safe environment.
But according to an for US prison officer, such notions are nothing more than an unachievable ideal in an imperfect world. Gary Heyward, a former guard at New York's notorious Rikers Island prison, recently published a tell-all book detailing the entrenched corruption that occurs at the facility.
Heyward worked at the complex for almost a decade. While he started off doing the right thing, financial difficulties soon gave him an incentive to capitalise on selling contraband to inmates within the complex. He began selling $2 packets of cigarettes for $200 to inmates through another prisoner who facilitated the distribution. Before long, he was selling illicit substances such as cocaine and marijuana, as well as other items such as cellphones.
Other prison guards either turned a blind eye or engaged in the corruption themselves – and Heyward's memoir details how he 'pimped out' female officers to inmates and other colleagues. Money earned from the lucrative operations funded his gambling addiction and child support debts, with Heyward often raking in thousands of dollars a day.
But it all came crashing down in 2006 when police arrested Heyward after receiving a tip-off, and he ended up serving two years in prison. Since his release, his book has thrust prison corruption into the media spotlight once again.
Just How Common is Prison Corruption?
During his time at Rikers, Heyward was hailed as the king pin of corruption. However, his story is not isolated, and corruption with prisons is said to be widespread.
Rikers in particular has developed a reputation for being one of the worst prisons in America. Besides the rampant corruption and easy access to drugs and other contraband, the facility has recently come under fire after numerous allegations surfaced of abuse carried out by prison guards against inmates.
The 'culture of abuse' which exists at the complex has seen several prison officers and wardens prosecuted in the courts. In one notable instance, prison captain Sherman Graham attempted to force an inmate to comply with a strip-search in front of 15 trainee corrections officers. The inmate refused and Graham severely assaulted him in front of the recruits.
Graham then made the recruits make false records that he carried out the assault in self-defence. After he was ratted out by one of the recruits, he was found guilty of various offences, including falsifying business records and attempted assault. He was sentenced to 500 hours of community service and made to pay a fine of $1,000.
However, this was not a one-off incident. Following Graham's conviction, the US Attorney for the Southern District of New York released a report describing the treatment of juvenile offenders at the facility as encompassing "rampant use of unnecessary and excessive force."
The report also found that violence was commonly used as a means to control inmates, who were frequently made to sit in solitary confinement as a punishment. The facility has since been compelled to publish quarterly reports on the use of solitary confinement within the prison.
Despite this, it is alleged that inmates continue to be treated unlawfully and inhumanely within Rikers, with prison guards and staff frequently going unpunished.
Abuse and Corruption in Australian Prisons
You might be forgiven for thinking that the abuse of prisoners at the hands of prison guards, together with the smuggling of contraband into prison facilities, is something that only occurs outside Australia. If so, you'd be surprised to learn that this is not the case at all, and that Australia has a chequered history when it comes to the treatment of its prisoners.
Indeed, the problem was so widespread in the 1970s that it instigated the Nagle Royal Commission, which investigated the corruption, violence and brutality that existed within the prison system. Many problems were attributed to the 'closed and secretive administration' of prisons, and the final report made hundreds of recommendations for reform.
Of particular note was the report's recommendation that inmates be treated as citizens, with many of the rights and protections of those who are at liberty. Since the Nagle Report, the NSW prison system has undergone a substantial transformation, and many of its recommendations have been implemented.
However, it appears that some prison officers have still slipped through the cracks. In 2012, the Independent Commission Against Corruption (ICAC) launched an inquiry into the conduct of a prison officer and several guards at Sydney's Long Bay Prison.
The findings revealed a culture similar to that which existed at Rikers Island, with prison staff smuggling in mobile phones, drugs and clothing for inmates. In other instances, staff were found to have charged prisoners' families hundreds of dollars to be placed in cells of their own.
Raids on staff cars uncovered hundreds of dollars believed to have been obtained from these unlawful operations, along with a wide array of goods including mobile phones. Prison warden Pene Te Hira was stood down as a result of the investigation.
Another ICAC investigation carried out the following year found that another prison officer at Long Bay prison had sold steroids and other drugs to his colleagues and inmates, turned up at work under the influence of ecstasy and had a relationship with an inmate.
In one instance, the Commission found that a prison officer had worked a tower duty shift, which involved carrying a weapon, whilst under the influence of ecstasy.
So it seems that despite the Nagle Royal Commission, instances of corruption and violence still occur within our prison walls.
The same officer was also found to have brought his mobile phone into the facility on numerous occasions to talk with friends, despite strict prison policies stating that mobile phones are not to be brought inside.
Robert Di-Bona and his colleague Christopher Warren were both stood down as a result.
Prison officers are required to disclose any known drug use by colleagues under prison workplace policies.
These instances show that while many changes have been made to the NSW prison system since the Nagle Royal Commission, corruption still exists within these facilities.
Receive all of our articles weekly