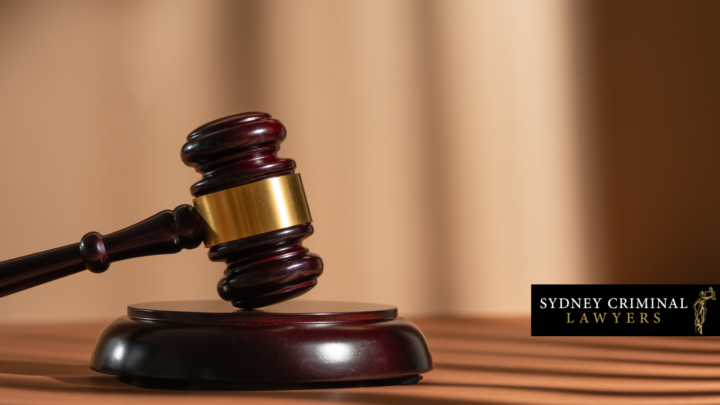 In case you've missed any of them, here's a rundown of the past week's articles:
Impact on Dependents is Relevant when Sentencing for Commonwealth Crimes
The appeal court found that the family impact must be considered when sentencing for federal crimes such as social security and tax offences.
Click here to read the article
Police Accused of Protecting Politicians
Senior officers within Victoria Police are accused of blocking the arrest of Andrews government members over the 'red shirts rort'.
Click here to read the article
High Court Delays Collaery Decision as Government Seeks Further Secrecy
The government is determined to prevent the public from knowing about the prosecution of the barrister for the whisltleblower who exposed Australia's criminal bugging of the Timor-Leste cabinet.
Click here to read the article
NSW Police Officers Keep Their Jobs Despite Having Domestic Violence Convictions
Dozens of officers have been charged with domestic violence offences and many allowed to keep their jobs despite being found guilty.
Click here to read the article
ASIO Depoliticises Its Far-Right Surveillance Targets, Yet Continues Its Islamophobia
The intelligence agency continues to demonise a whole religion while neglecting to do the same for far-right extremism.
Click here to read the article
When Can Police 'Caution' a Young Person in New South Wales?
The mother of teenage girl subjected to a savage attack by a group of teens resulting in 5 days in hospital is disappointed the assailants were 'cautioned' rather than charged.
Click here to read the article
Climate Revolution Now: An Interview With Scientist Rebellion's Karin Xuereb
Scientists are taking to the streets to raise awareness of the dire need to protect our planet.
Click here to read the article
The Offence of Contravening an Order to Leave or Not Enter a Court in New South Wales
The chief magistrate of the NSW Local Court has made fresh orders regarding who may enter a courtroom and what must be done on entry.
Click here to read the article
Imprisoned for Defending the Climate: An Interview With Blockade Australia's Max Curmi
While many avoid prison for violent crimes, an activist has been imprisoned for climbing a crane in protest over climate inaction.
Click here to read the article
"An Extraordinary Wave of Extreme Sentences" as the Coalition Stamps Out Dissent
Courts are sentencing climate activists to imprisonment under draconian new anti-protest laws brought in by the Coalition.
Click here to read the article
Defamation Trial Hears Evidence of Atrocities by Australian Soldiers in Afghanistan
Newspapers are relying on the defence of truth in the defamation case brought by Ben Roberts Smith.
Click here to read the article
Campaigning 2022: Which Major Can We Trust to Treat Refugees With the Most Cruelty?
Morrison and Albanese sought to outdo one another in terms of their cruelty towards those escaping war and persecution.
Click here to read the article
Coalition Attempts to Retake Warringah Using Extreme Anti-Trans Bigotry
The Liberal party has placed a vocal anti-transgender candidate in a key seat with a view to defeating independent Zali Steggall.
Click here to read the article
If you are going to court for a criminal or traffic case, call us anytime on (02) 9261 8881 to arrange a free first conference with an experienced criminal lawyer at Parramatta, the Sydney CBD, Liverpool, Penrith, Bankstown, Chatswood, Wollongong or Newcastle.
Receive all of our articles weekly
Author
Sydney Criminal Lawyers
Sydney Criminal Lawyers®
is Australia's Leading Criminal Defence firm, Delivering Outstanding Results in all Criminal and Driving cases. Going to Court? Call (02) 9261 8881 for a Free Consultation.