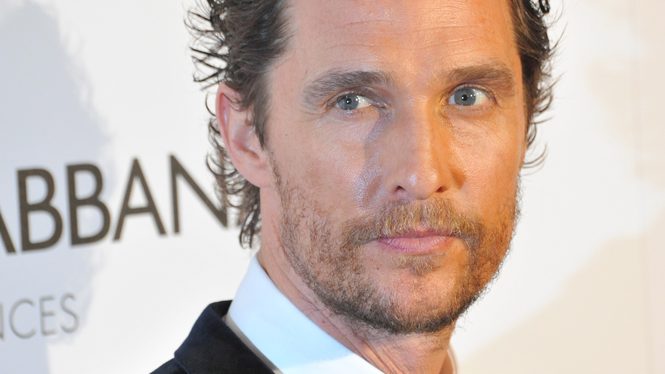 They might live a life of glitz and glamour, but A-list stars have a knack of finding themselves on the wrong side of the law.
The mega trials of Michael Jackson, OJ Simpson and the 'Blade Runner' are known to all, so we've compiled a list of ten other celebrities who've had run in's with the law – some of whom may just surprise you!
Bernard Tomic
The tennis superstar was arrested last week following a noise complaint about a raging party at his Miami penthouse suite.
Police allege that Tomic became aggressive towards hotel staff when they asked him to reduce his noise level.
They later evicted him from the suite, but Tomic refused to leave – forcing staff to call police, who arrested him for trespass and resisting arrest.
He was later released on $2690 bail.
Tomic has since apologised for the embarrassing incident, but officials say that he will have to front court, where he faces anything from a fine, to a good behaviour bond or worse.
Mark Wahlberg
Wahlberg might be one of the biggest names in Hollywood today, but things were different back in 1988, when the rising star brutally assaulted a Vietnamese man using a wooden stick.
Wahlberg was just 16 when he committed the violent act in an attempt to steal cases of alcohol from the man.
He then punched another man in the head while attempting to flee the scene. He was later convicted of the assault and served 45 days of a 90 day sentence in prison.
26 years after the attack, Wahlberg sought a pardon, saying that he had turned his life around, donated money to charity and performed other philanthropic acts in a bid to show others 'how lives can be turned around and how people can be redeemed.'
News reports suggested that his victim, Johnny Trinh, supported Wahlberg in obtaining a pardon.
Paris Hilton
Not much has been heard about the professional socialite of late, but back in her heyday Paris Hilton regularly made headlines for all the wrong reasons.
In 2010, the actor/model/singer was arrested for drug possession after a bag of cocaine slipped out of her purse in front of a policeman.
She racked up a second charge of obstructing police after she claimed the purse didn't belong to her.
Hilton took part in a plea deal which saw her placed on probation for a year – with authorities warning that she would be sent to prison if she breached the probation conditions.
She was also ordered to complete a substance abuse program, pay a $2,000 fine, and perform 200 hours of community service.
Matthew Broderick
In 1987, the Ferris Bueller star was involved in a horrific head-on collision in Northern Ireland which left two people dead.
Broderick's passenger Jennifer Grey escaped relatively unscathed – although Broderick spent several weeks in hospital recovering.
He was initially charged with dangerous driving causing death, but this was later reduced to careless driving – with Broderick walking away with a $150 USD fine.
At the time, family members of those killed expressed their outrage at the injustice of the decision, but in 2003 they took to the media to express their forgiveness.
Tim Allen
Known for his role playing Father Christmas in the Santa Clause films, the Hollywood actor was less than jolly back in 1978, when he was charged for trafficking cocaine after falling victim to a sting operation.
Allen was caught at the Kalamazoo-Battle Creek International Airport with more than 650 grams of cocaine in his possession – a charge which carries a maximum penalty of life imprisonment.
But Allen was released after serving just 2 years and 4 months in prison, with authorities agreeing to reduce his sentence in exchange for information about other dealers.
Martha Stewart
Celebrity chef and home decorating megastar Martha Stewart found herself in hot water back in 2004, after she was charged with insider trading.
Stewart and her stockbroker Peter Bacanovic were accused of receiving material non-public information regarding ImClone Systems stocks; allowing Stewart to quickly sell her shares in the company and avoid a loss of $45,673.
She was convicted of conspiracy, obstruction of an agency proceeding and making false statements to investigators, and copped a five month prison sentence, followed by a two-year supervision period, including five months of electronic monitoring.
Will Smith
Before starring in hit films like Men in Black and Independence Day, the actor, rapper and producer was involved in a brutal assault.
In 1989, Smith became embroiled in an argument with a record promoter and asked his bodyguard to attack him.
The promoter suffered a fractured eye socket and a wound which required six stitches.
Smith was later arrested and charged with aggravated assault, recklessly endangering another person, simple assault and criminal conspiracy – but the charges ended up being dismissed.
Smith has since protested his innocence, saying that he was just there when his friend beat up another person and did not direct the assault.
Matthew McConaughey
Oscar winner Matthew McConaughey has graced our screens in films like Dallas Buyers Club and Interstellar, but back in 1999 he was involved in an embarrassing incident which saw him arrested for possession of marijuana and drug paraphernalia.
As the story goes, a neighbour complained about loud music emanating from the actor's home – but when police arrived they were surprised to find McConaughey naked and dancing around with a bongo drum.
McConaughey's lawyer argued that police illegally searched his home and used excessive force in apprehending him, and the charges were eventually dropped, with the actor paying a $50 fine for breaching noise laws.
Lindsay Lohan
The troubled child star has racked up so many criminal charges that there are webpages detailing her numerous legal plights.
In 2007, Lohan was charged with driving under the influence and drug possession after she lost control of her car and crashed it.
She pleaded guilty and was sentenced to 1 day in prison, along with 10 hours of community service – but was released after spending just 84 minutes due to prison overcrowding.
In 2010, Lohan breached her probation conditions after atteding the Cannes film festival instead of a court date.
She was ordered to have an alcohol-monitoring device fitted to her ankle.
Since then, Lohan has allegedly breached her parole conditions several times by failing to turn up to alcohol education classes and failing drug tests.
She has faced several further charges, including stealing, sideswiping cars and pedestrians, and assault.
Bill Cosby
The Cosby Show star has had a very public fall from grace after being accused of drugging women and sexually assaulting them.
His image started to fall apart in 2000 after an actress accused him of groping her, but the prosecution came to the view that there was insufficient evidence to prosecute.
After a woman came forward in 2004 accusing Cosby of drugging and sexually assaulting her, the complaints kept rolling in.
To date, Cosby has been accused of assaulting over 40 women between 1965 and 2008.
While the actor has admitted to giving drugs to women that he was sexually interested in, he has denied the sexual assault allegations – and has not yet been charged, although investigations are continuing.
Receive all of our articles weekly