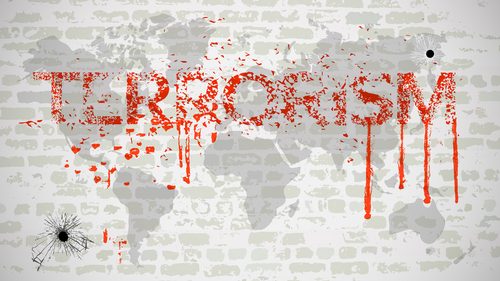 Three men are expected to be charged with terrorism offences over two alleged arson attacks on a Melbourne mosque late last year.
The trio of suspects, aged 29, 27 and 25, allegedly started a fire at the Imam Ali Islamic Centre on 11 December 2016. Victoria police say the suspects will be charged with engaging in a terrorist act.
Two of the men are also accused of being members of a group which planned to bomb Flinders Street Station, Federation Square and St Paul's Cathedral on Christmas Day using an improvised explosive device and other weapons.
The law
Section 101.1 of the Criminal Code Act (1995) prescribes a maximum penalty of life imprisonment for anyone who commits a terrorist act.
'Terrorist act' is defined as:
An act which is done or threat that is made with the intention of advancing a political, religious or ideological cause; and
Done or made with the intention of:
coercing, or influencing by intimidation, the government of the Commonwealth or a State, Territory or foreign country, or of part of a State, Territory or foreign country; or
intimidating the public or a section of the public.
The act must:
cause serious harm that is physical harm to a person; or
cause serious malicious damage to property; or
cause a person's death; or
endanger a person's life, other than the life of the person taking the action; or
create a serious risk to the health or safety of the public or a section of the public; or
seriously interfere with, seriously disrupt, or destroy, an electronic system including, but not limited to:
an information system; or
a telecommunications system; or
a financial system; or
a system used for the delivery of essential government services; or
a system used for, or by, an essential public utility; or
a system used for, or by, a transport system.
The mosque bombing
The Imam Ali Islamic Centre is a building used primarily by Shiite Muslims.
Police allege the bombing was a sectarian attack inspired by Islamic State and carried out by Sunni Muslims, noting that the words 'Islamic State' were scrawled across the building in English and Arabic.
"This centre is a Shia centre so what will be alleged is that those who committed this attack adhere to an extremist Sunni ideology that leads us to the conclusion that this is part of an ISIS-influenced or inspired attack," Victorian assistant police commissioner Ross Guenther told the media.
AFP assistant commissioner Ian McCartney said the attackers intended to instil fear into the local Shiite community.
"It is clear that these arson attacks were designed to intimidate and influence those that attend this mosque and the wider Islamic community. These actions have no place in our society," McCartney stated.
Terrorism legislation applies to all
Mr Guenther said it is important to bear in mind that anyone can find themselves victims of terrorism, regardless of race or religion.
"Victoria Police is proud to serve a diverse multi-faith and multicultural community, and will not tolerate this kind of behaviour in our community," said Mr Guenther.
Recently in the United Kingdom, Welshman Darren Osborne was charged with terrorism and attempted murder after driving a van into worshippers outside Finsbury Park Mosque.
A witness said the driver shouted "kill all Muslims" as he ploughed into the crowd.
"It is a reminder that terrorism, extremism and hatred take many forms and our determination to tackle them must be the same, whoever is responsible," Prime Minister Theresa May said afterwards.
Double standard
When a rally of white supremacists in the US organised a rally to protest against a decision to remove a statue of Confederate general Robert E Lee, they were met with counter-protesters.
Several white supremacists were filmed giving Nazi salutes and chanting "blood and soil" (a slogan used by the Nazis), "Jews will not replace us" and "Heil Trump".
Many were injured during the ensuing violence, and one woman was killed when a car drove into the anti-racism protesters.
Speaking at his New Jersey golf club immediately after the violence, Mr Trump said, "We condemn in the strongest possible terms this egregious display of hatred, bigotry and violence on many sides, on many sides."
Trump refused to call the death an act of terrorism, and took two days to condemn the actions of the white supremacists, reiterating that the counter-protesters were equally to blame.
Trump's comments exemplify the misconceived view that ideological attacks carried out by non-Muslims do not fall into the category of 'terrorism'.
A joint project by the Investigative Fund at the Nation Institute and Reveal from the Center for Investigative Reporting found that within the past nine years, right-wing extremists plotted or carried out nearly twice as many terrorist attacks in the United States as Islamist extremists.
From 2008 to 2016, a third of right-wing attacks involved fatalities, compared to 13 percent of attacks by Islamic extremists. However, Islamist extremists killed more people overall, with a death toll of 90 people compared with 79.
The research demonstrates that acts of domestic terrorism are not overwhelmingly carried out by Muslims, as media reporting often suggests.
Receive all of our articles weekly