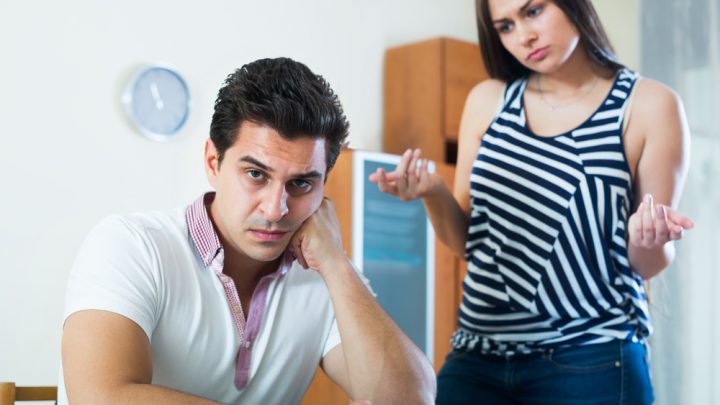 By Sonia Hickey
What if I told you that a friend turned up on my doorstep last night: bruised, covered in bite marks and scratches, shaking, and soaking wet from a long walk in the rain. A victim of domestic violence.
And what if I also told you this friend of mine is male?
… Although this particular scenario is hypothetical, there are plenty of stories just like it. There are also many more, which are much, much worse.
The problem though, is that we don't often hear them.
Male victims of domestic violence don't have easy access to refuge shelters and crisis care. In fact, they have very few options. Often, with nowhere else to go, they simply stay at home, with the perpetrator. They might get in the car and drive. Or walk the street. They might go to a pub and stay until closing time. Or, funds permitting, they might check into a hotel. Very few go to the police.
These are the forgotten men.
Their cases go unreported. Their perpetrators go unpunished.
The One In Three campaign has published some eye-opening statistics: 33.3% of men are experiencing violence by their current partner. And that the vast majority of perpetrators of this violence – a staggering 94% – are female.
Furthermore, 37.3% of men have experienced emotional abuse, and in almost half of these cases (46.1%) the victims have experienced anxiety and fear as a result.
These statistics shatter the community stereotypes that domestic violence is something that only happens to women and children. Or that if men suffer in violent relationships, it's usually because their partner is also male.
Neither of these generalisations is accurate. In researching this article, I came across the story of one man who reported his female partner's abuse to community workers only to be told to undertake an anger management course himself. And another who admitted he was too embarrassed to open up to friends and family. Suffering in silence and feeling isolated eventually made him depressed and, as he became emotionally weaker, the abuse got worse.
The Internet is full of stories of domestic violence against men that are as horrendous as they are heartbreaking. Alarmingly, the common thread running through most of them is that the victims considered suicide as a way out of the abusive relationship, fearing they wouldn't be believed and not knowing where to turn for help.
Unfortunately, domestic violence is entrenched in Australia. It's complicated and messy and we need to stop thinking that it only affects women and children. It affects people. It affects families.
A recent report by Anglicare WA highlighted the fact that some of our perceptions around domestic violence are completely outdated. More than half of the respondents to the Anglicare survey, when unprompted, believed that drug and alcohol cause family violence. More than half of the respondents also thought provocation by the victim was a cause.
The reality is, domestic violence knows no boundaries of age, gender, geography, socio-economic status, age, sexual preference, disability, culture, race or religion.
And while it is terrific that reducing violence against women and children is firmly on Government agendas and has been for some time, we also desperately need to include the forgotten third.
As a priority, we need funding, resources and programs to ensure male victims have not just adequate access, but equal access to appropriate services in times of crisis.
We need more education to break down stigmas and bring about much greater understanding of this issue.
…But most of all, we need to stop pretending that Domestic Violence doesn't happen to men. The fact is that domestic violence against men is on the rise and it's not just the type of violence that leaves physical scars, it is emotional abuse and psychological trauma too.
If you or someone you know is experiencing violence in a relationship,
call 1800 RESPECT.
Receive all of our articles weekly
Author
Sydney Criminal Lawyers
Sydney Criminal Lawyers®
is Australia's Leading Criminal Defence firm, Delivering Outstanding Results in all Criminal and Driving cases. Going to Court? Call (02) 9261 8881 for a Free Consultation.