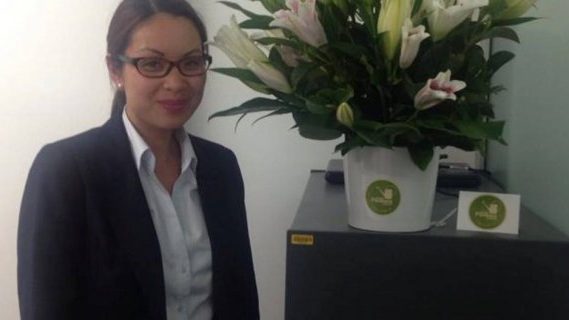 When assisting dozens of clients in a fast-paced environment, lawyers are required to effectively and efficiently manage their time, in order provide the highest quality service to their clients while controlling stress levels.
When working in criminal law as I do, the potential ramifications of inefficient time management are even more important – as it won't just affect you and your firm, but more importantly, it can have a real impact on the future of your clients.
Here are my top four tips for good time management:
1. Read and respond to client emails as soon as possible
It's easy to read an email and take a note with the intention of replying later on.
But email inboxes tend to fill up, so even if you are busy doing something else when an email comes through, take a few minutes to attend to it immediately where possible in order to put your client at ease and prevent a backlog. Lawyers are often criticised for their poor communication skills, but clients appreciate immediate replies to their queries.
If there are files attached to an email, promptly print them and place them in the client's file, even if you don't have time to read them there and then. Place a note to review the materials in your management system, so that you make sure to go through the materials as soon as practicable.
2. Diarise activities that you need to do each day
Your head won't remember everything you tell yourself needs to be done, so it's imperative that you have a daily 'to do list' to prioritise work and meet deadlines. That list will often change several times per day, but it will help ensure you complete your pressing work.
Ensure that if you don't complete all the activities at the end of the day, re-diarise the activity for the next day or a few days later. This will ensure the efficiency of your files.
3. Update your files regularly
Before any upcoming important dates, be sure to check the files – make sure you know what work is still outstanding and what needs to be done so that you don't find yourself missing deadlines.
I find that post-it notes on the front of files – in addition to the usual updated digital calendar entries and 'to do list' – are a good way to remind yourself of what needs to be done when you pick that file up again.
The last thing you want is to find yourself missing something significant from the file when you need it.
4. Always Meeting Deadlines
It's very important to keep close track of all deadlines, but this is often easier said than done.
Recording them straight away in multiple places, and regularly reminding yourself of upcoming dates will ensure you complete what needs to be done.
Always take note of the timeframe you have, and ensure you make yourself available to meet deadlines, no matter how busy you are.
Some matters can wait, and yes, sometimes clients may retain your services at the last minute.
But even so, making sure you are aware of deadlines before they spring up is crucial to making sure you have the time to address each issue properly.
In conclusion…
Of course, finding a system of organisation that works for you can take some time, and different methods work for different people. All professionals should constantly assess how they can improve their practice methods to be as efficient and effective as possible.
Ultimately, keeping good time management strategies is well worth it – leading to greater work efficiency, lower stress levels and higher client satisfaction.
Receive all of our articles weekly