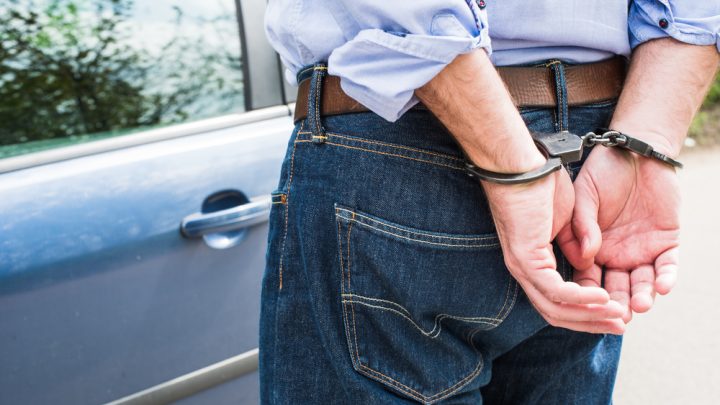 Every Australian citizen has the right to make a citizen's arrest if they witness a crime taking place, but along with that right comes certain responsibilities. Police have strict guidelines governing the use of force when making arrests, but the rules that apply to citizens are different.
Recently, a coroner in Queensland ruled that six people who performed a citizen's arrest on a man contributed to his death by asphyxiation. The man was restrained after he assaulted two staff members from a fishing charter boat when he was told he couldn't join the trip he was booked on.
The six people who restrained him were found to have used 'excessive' force, which along with excess weight around his stomach and a pre-existing heart condition, contributed to his death. Contributing factors included the position that he was held in, pressure on his head and neck blocking his airway, and the amount of stress that was associated with his restraint. The inquest heard that the man told the people restraining him that he couldn't breathe, but they still failed to release the pressure on him.
The five men and one woman involved in the arrest were found to have acted unreasonably and to have contributed to the man's death. But the coroner didn't recommend prosecution, as he was unable to quantify the level of the contribution their actions had to the man's demise.
How common are citizens' arrests?
Citizens' arrests by members of the public are fairly uncommon in Australia. However, there was a spate of citizens' arrests in NSW last year by hire car driver and former UK police officer Russell Howarth. Mr Howarth took it upon himself to arrest UberX drivers on a regular basis as a way to protest the perceived threat of UberX services to the pay and conditions of legal taxi drivers.
Mr Howarth made eight citizens' arrests, and while they were legal under NSW law, the police didn't take further action against any of the drivers, reportedly being more concerned with Mr Howarth's "intimidation" of the drivers he was arresting.
Citizens' arrests are most often carried out by security personnel who need to restrain a person while they wait for police officers to arrive. While most security personnel have been trained and advised on their rights and responsibilities as well as the appropriate use of force, members of the public may not have the necessary training to conduct a citizen's arrest safely.
What you should know about making a citizen's arrest
The law around citizens' arrests varies from state to state. In NSW, it is legal to perform a citizen's arrest on a person if they are in the act of committing an offence, or they have just committed an offence, or if they have committed an offence punishable by five years or more and have not been tried yet. That power is contained in section 100 of the Law Enforcement (Powers and Responsibilities) Act 2002.
Citizens who perform arrests have a 'duty of care' to the person they are arresting. This means you can't arrest or detain someone with too much force, and if the person is a juvenile, you can only release them into the care of a parent, guardian or the police. If you make a citizen's arrest, you are required to bring the person and any property found on them before an 'authorised officer' such as a Magistrate as soon as possible. In practice, this will normally occur through contacting police and having them continue with the process.
Think before you act
If you are tempted to make a citizen's arrest, it's important that you think carefully before doing so. If the person is released without charge, you could potentially be liable for accusations of false imprisonment, so it's important to understand what your rights are and what is deemed wrongful arrest. Using excessive force can leave you open to charges of assault, and an attempt to prevent another person committing an offence can lead you to inadvertently commit one yourself. What is considered reasonable force largely depends on the circumstances involved.
Making a citizen's arrest could also be dangerous for you if the person you are trying to arrest is violent or aggressive. Always put your safety and the safety of those around you first if you are considering making a citizen's arrest. In many cases, it is better to call police and let them handle the situation rather than risk your own safety and the prospect of criminal charges for assault or wrongful imprisonment.
Citizen's arrests can go wrong, as the case in Queensland shows, and arresting and restraining someone without the proper training could have potentially fatal consequences.
Receive all of our articles weekly