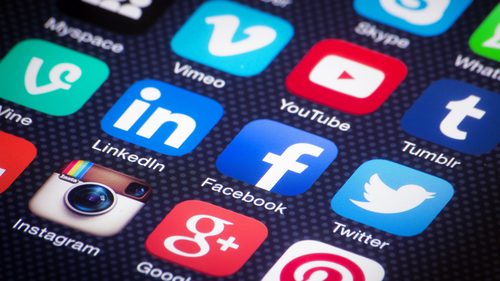 Do you know what your kids are up to online these school holidays?
We know the stories: the horrendous accounts of relentless bullying which result in young people suffering trauma, or engaging in self-harm, or worse. Indeed, more and more children are presenting to psychologists with a phenomenon known as 'social media anxiety'.
Technology is so accessible these days. It is immensely influential on our kids, and it's changing so rapidly that even the most vigilant and tech-savvy parent can feel overwhelmed when trying to monitor online activities.
Now, a new study suggests that, of all the major social media networks, young people themselves voted Instagram as the most detrimental to their mental wellbeing.
And a Sydney-based online safety expert, Leonie Smith, believes there is "more porn, more drug paraphernalia, more violence, more sick behaviour" on Instagram than any other social media platform.
Hidden dangers
Many parents don't realise that the games their kids play online have a chat room, linking kids to other users, and exposing them to strangers or even predators.
Facebook and Skype have previously been implicated in cases of child sex offences and exploitation, but all social media can expose kids to danger.
The problem lies in the fact that many parents don't understand the hidden dangers, and many simply don't want to deal with the risks, thinking 'it won't happen to my kid' or 'we're friends on social media so I can see what's going on at any time.'
The reality is that our naivety can open the door to danger. We're all navigating new territory when it comes to social media, and just when we think we're on top of the issue, there's a new feature or setting that changes the online space entirely.

Parents need to 'be involved'
Experts have identified three common mistakes parents make when it comes to teaching kids about technology.
The first is thinking their kids are learning cyber safety at school. Currently, Australian schools are not required to deliver online safety education. Many schools are making attempts at it, but it's not a formal part of the curriculum.
The second mistake is not having open conversations about what's happening online, or not sitting with children as they play, or not becoming familiar with technology.
Experts say that by using social media platforms, apps and games for ourselves, parents can begin to understand how they work, and open dialogue which can form the basis of healthy discussions about online safety.
The third mistake parents frequently make is banning children from devices for long periods of time after something goes wrong. Experts say this can lead to enormous stress and anxiety in children, and cause them to deal with problems in private for fear of getting into more trouble.
As parents, we need to work together with our kids to understand the risks and implement appropriate safety measures.
Technology can be a wonderful tool, but simply installing cyber safety software such as netnanny.com and hoping for the best is just not enough. We need to be equipping our kids to understand appropriate behaviour, and to identify and respond to risks. We also need them to know they can talk to us about any problems or dangers that may arise.
Practical tips
Here are a few tips to help keep kids safe online:
Do not allow children on any social media platform until they are 13 (The age set by the companies themselves)
Have strict privacy settings to protect who they're interacting with, location and other information, and review these periodically.
If your child is being bullied online, you don't have to go to the parents. You can also report the conduct to the school or police.
Set limits and rules.
Keep all devices in a central place, and ensure kids use them where you can see them.
Research games your children want to play via: com
While it is important to address cyber safety within families and schools, the law is also changing to deal with serious online offences including fraud, cyber bullying and revenge porn.
But technology is often a step of ahead of the law, and it can pay to remain vigilant. After all, prevention is better than a cure.
Receive all of our articles weekly