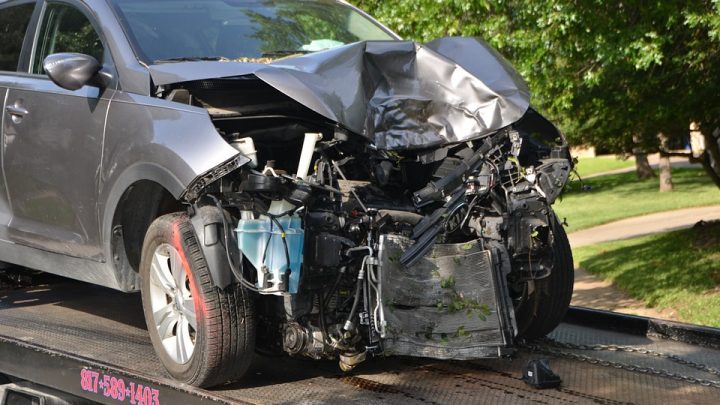 The past year has seen a number of prominent Australians step down from public leadership positions.
In April last year, then NSW Premier Barry O'Farrell stood down from his role after allegations of unethical conduct surfaced during an ICAC investigation.
More recently, Northern Territory Police Commissioner John McRoberts resigned in the midst of a formal inquiry into his involvement in a criminal investigation into the conduct of Darwin travel agent Xana Kamitsis.
And it was revealed this week that Tasmania's Director of Public Prosecutions, Tim Ellis, has been sacked from this position after he was convicted of negligent driving occasioning death.
The conviction relates to a car accident in March 2013 which occurred when Mr Ellis' car veered onto the wrong side of the Midland Highway in Tasmania.
Mr Ellis' car collided head-on with one being driven by 27-year-old Natalia Pearn, who died in the tragic accident.
Mr Ellis contends that he fell asleep at the wheel and had no recollection of the incident.
As a result, he was suspended from the position of DPP from November 2013, however he was still being paid his full salary and entitlements, estimated at $430,000 per year.
He was found guilty of negligent driving causing death in June 2014 and received a four month suspended sentence, as well as a two year disqualification from driving. However, he later appealed against the conviction.
The maximum penalty in Tasmania for negligent driving occasioning death is a fine of up to $1400 and/or imprisonment for one year.
The maximum penalty increases if you have been convicted of two or more serious traffic offences.
Mr Ellis' decision to appeal his conviction resulted in numerous delays, with Ms Pearn's parents voicing their disgust at Mr Ellis' apparent desire to draw out the matter.
Mr Ellis advanced more than 20 grounds of appeal in Tasmania's Supreme Court, however each of these was rejected by Justice David Harper who dismissed the appeal in November last year.
Mr Ellis then sought advice as to whether he could launch a further appeal.
However, Mr Ellis' actions have have cost him his job –as it was announced last week that he would be immediately removed from the office because the period in which he could appeal against the conviction had expired.
Daryl Coates SC has moved to replace Mr Ellis until a new DPP has been appointed.
Tasmanian premier Will Hodgman stated that the decision was in the public interest, and was necessary to maintain public confidence in the office.
Public Prosecutors are required to abide by strict protocols and rules relating to their conduct, and it seems that Mr Ellis' actions breached those requirements, with 'misbehaviour' being citied as the reason for his removal.
Under the Director of Public Prosecutions Act 1973, the Governor General has the power to remove the Director from office if they become incapable of performing their duties, are found guilty of misbehaviour, become bankrupt or take advantage of laws relating to bankruptcy.
The incident has renewed calls for changes to legislation regarding the tenure of the Director of Public Prosecutions.
Currently, the Tasmanian DPP may be elected to the position for life, however amendments are currently being prepared to provide for a time-limited contract.
In response to the public backlash against the decision to continue paying Mr Ellis during his court proceedings, the Tasmanian government is considering removing the obligation to pay government officers whilst they are suspended from their roles.
Receive all of our articles weekly