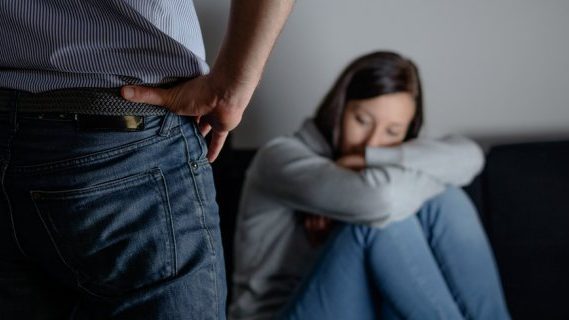 The NSW Government has moved to scrap the statute of limitations for historical claims of sexual abuse. Under current legislation, complainants have three years to lodge civil claims against alleged abusers, or three years after turning 18 if they were a child at the time of the alleged abuse.
The changes follow similar legislation introduced in Victoria last year, and represent one part of the Government's response to the Royal Commission into Institutional Responses to Child Sexual Abuse.
Gabrielle Upton, the NSW Attorney-General, says she will be working with other states and territories to roll-out nation-wide reforms. She hopes a national redress scheme will be ready to accept applications by July next year, a key recommendation of the Commission.
Ms Upton has stressed the importance of these changes, telling the Sydney Morning Herald: "there should be no use-by date for justice for survivors of child abuse."
"This change will remove a significant barrier in the way of that justice. We know there is more to do, and the NSW Government will release a consultation paper in the coming months in relation to the Royal Commission's other civil litigation recommendations," Ms Upton said.
The Government's bill comes after the NSW Greens attempted to pass similar legislation last year. David Shoebridge, the Greens spokesperson on this issue, told Sydney Criminal Lawyers® "which party moves the Bill is not the issue." He told us:
"We strongly support this reform, even if it has been so slow in coming… it can take decades for survivors to be able to talk about their experience, let alone find the courage to bring a claim for civil compensation, and this reform reflects that reality,"
According to some studies, the median time for victims of child abuse to seek help is more than 20 years, far longer than the current three-year period allows for civil claims.
Royal Commission: Redress and Civil Litigation
The Royal Commission was announced in November 2012, when former-Prime Minister Julia Gillard recommended its creation in a letter to Quentin Bryce, the Governor-General at the time.
In January of the following year, Bryce announced the Terms of Reference for the Commission, stating that its purpose was "…to inquire into institutional responses to allegations and incidents of child sexual abuse and related matters."
So far, the Commission has released three reports on its findings, though its final report is not expected until late next year. The changes in NSW and Victoria follow from the recommendations of its most recent report, Redress and Civil Litigation, released in September last year.
The report relied on evidence gathered by the commission to examine,
"what institutions and governments should do to address, or alleviate the impact of, past and future child sexual abuse… ensuring justice for victims through the provision of redress by institutions."
Other recommendations include:
"85. State and territory governments should introduce legislation to remove any limitation period that applies to a claim for damages brought by a person where that claim is founded on the personal injury of the person resulting from sexual abuse of the person in an institutional context when the person is or was a child.
86. State and territory governments should ensure that the limitation period is removed with retrospective effect and regardless of whether or not a claim was subject to a limitation period in the past." (p. 78)
The report also recommended the creation of a $4 billion national redress scheme, which would offer compensation, counselling and psychological care to survivors of sexual abuse, along with a response from the institution if requested. It estimates there to be around 60,000 survivors of child sexual abuse who should be given access to the scheme.
The scheme would be funded by the institutions where abuse occurred, or by governments if the abuse happened in a state-run facility, or if a non-government institution no longer exists.
The scheme has already been backed by the NSW and Victorian State Governments, with Prime Minister Turnbull agreeing to lead negotiations for its creation. However, the Federal Government has so far steered clear of any promise to fund any shortfall.
Victims' Groups
While groups representing survivors of institutional abuse have welcomed the changes, they believe reform should have occurred long ago. Leonie Sheedy, Chief Executive of the Care Leavers Australasia Network (CLAN), criticised the Government for dragging its heels on introducing the legislation, saying:
"CLAN and other abuse victims have been denied access to justice for far too long. The oldest member of CLAN is 99. People are dying while they waiting for governments to care about us."
The group has called on the Government to ensure adequate support for those who are entitled to claims, saying:
"A lot of survivors haven't got the emotional energy to take a civil case to the courts, they don't have the financial means and they don't have the emotional energy to do that … they want justice through a national redress scheme."
On the other side of the coin, there are concerns that the removal of time limits will make it difficult, or even impossible, for those against whom claims are falsely made to produce evidence to defend themselves; especially elderly defendants who cannot recall, or retrieve records of, what happened on a specific day decades beforehand.
Receive all of our articles weekly
Author
Sydney Criminal Lawyers
Sydney Criminal Lawyers®
is Australia's Leading Criminal Defence firm, Delivering Outstanding Results in all Criminal and Driving cases. Going to Court? Call (02) 9261 8881 for a Free Consultation.