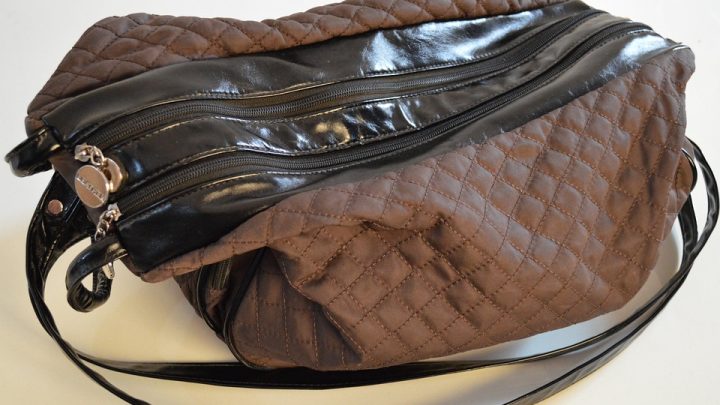 Police on the Central Coast of NSW have described the alleged act of stealing a handbag from a critically wounded woman as she lay trapped in a car crash as 'disgusting'.
Jason Hall and Silvia Schreuder have appeared at Gosford Local Court charged with offences relating to theft and using stolen credit cards.
Police allege the pair were at the scene of the crash when 62-year old aged care nurse Kay Shaylor's vehicle was hit head-on by a 20-year-old suspended Learner driver as she was driving to work on a morning in September.
Mrs Shaylor suffered multiple injuries in the crash. She was airlifted to hospital but later died.
A newspaper published which it says shows Jason Hall in a white t-shirt holding the door of Mrs Shaylor's mangled car.
Police have accused Hall and his accomplice of stealing Shaylor's handbag while paramedics were attending to her at the roadside, and taking the bag to a nearby home where they stole cash and credit cards before returning the bag to the scene.
Several days later, Mrs Shaylor's family noticed unusual credit card transactions on a bank statement as they were arranging her funeral. They cancelled the cards and notified police.
Police say the cards were used by Hall and Schreuder to buy food, cigarettes and a fishing rod in the days following Shaylor's death.
One policeman described the offences as "one of the lowest acts," he has ever seen.
Mr Hall has been charged with 15 offences, including 10 counts of dishonestly obtaining a financial advantage by deception, and one count each of assault and intimidation. Police say he had three outstanding warrants.
Bail Application
Hall's criminal lawyer entered a not guilty plea on his client's behalf.
A bail application was made, during which it was submitted that Hall was due to start chemotherapy treatment for bowel cancer, and had a history of mental health issues and anxiety.
However, the magistrate refused bail, noting Hall's long history of violence and previous failure to observe the conditions of good behavior bonds and other court orders.
"[His record] clearly shows that he has a history of noncompliance in relation to court orders," said the Magistrate.
Hall sat with his face buried in his hands for most the time until after being refused bail, after which he kicked the dock and swore at one of corrective services officer, saying "go f**** yourself".
He was led out of the courtroom by two officers, screaming while being taken down to the cells.
Silvia Schreuder has been charged with five counts of fraud and one count of larceny. She was released on bail and will appear at Gosford Local Court on September 27.
The fate of the other driver
Bianca Harrington, 20, was allegedly driving on the wrong side of the road when her car hit Mrs Shaylor's.
Police say she clipped another car before the head on collision. Harrington has been charged with dangerous driving occasioning death and driving while suspended.
She allegedly told police after the crash that she smoked "five bongs" the previous night.
She remains in custody with her case set to return to court on October 28.
Receive all of our articles weekly
Author
Sydney Criminal Lawyers
Sydney Criminal Lawyers®
is Australia's Leading Criminal Defence firm, Delivering Outstanding Results in all Criminal and Driving cases. Going to Court? Call (02) 9261 8881 for a Free Consultation.