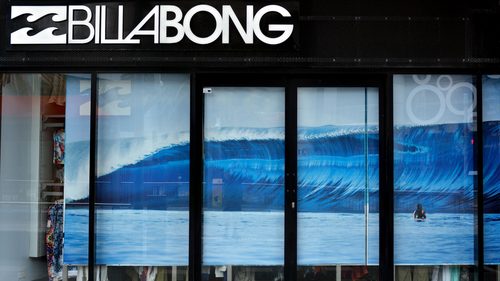 Ex-Billabong Chief Matthew Perrin has started his eight-year sentence at Arthur Gorrie Correctional Centre after being convicted of fraud, but his legal problems are far from over.
The one-time high corporate high-flyer from the Gold Coast accumulated a $150 million fortune after controversially selling half of his Billabong shares while he was the chief executive officer of the company. He is now bankrupt and behind bars.
Mr Perrin's problems began when he was charged with forging his then wife Nicole's signature to secure a loan from the Commonwealth Bank on their $15 million waterfront home in Surfers Paradise, which was solely in her name. He was also accused of forging his brother Fraser Perrin's signature, as a witness to the document.
After a week-long trial in Brisbane, he was found guilty of three counts of fraud and sentenced to a full term of eight years in prison.
Loan from motorcycle champion
But his legal problems continue amid allegations that he also forged signatures to secure a high-interest loan from former motor­bike champion Mick Doohan.
The civil case, which is due to commence next month, centres on a $4 million transfer by Mr Perrin to Mr Doohan's company in January 2009, to repay the loan.
It has been reported that Perrin made the payment just as his self-created financial mess was starting to tumble around him. He had already called a family meeting to tell his loved-ones that he was likely to be sent to prison.
Confession letter
Three months later, he allegedly penned a 'confession letter' admitting to forging his wife's signature in relation to the bank loan, and agreed to wind-up his company Christie Qld Pty Ltd.
Court documents claim Perrin was making interest payments of 40 per cent – or $120,000 a month – to Mr Doohan's company. Money had been loaned to Perrin in September 2008, and was transferred from two Swiss bank accounts in the name of Mr Doohan's companies. The loan was due to be repaid in December 2008.
However, the liquidator for Perrin's company Christie Qld is suing Mick Doohan's company, claiming the original $4 million payment plus interest from January 2009 is "voidable".
The liquidator contends that Perrin forged his ex-wife's Nicole's signature on the guarantee and the charge used to secure the loan, and also forged the signature of a friend.
If the liquidator wins, the money will be shared by Perrin's other creditors. It is reported that Perrin still owes $9 million to the Commonwealth Bank.
Appeal to come
In the meantime, Perrin is serving time at one of Queensland's toughest correctional facilities. He will be eligible for parole in 2020, but is expected to launch an appeal against his conviction and the severity of his sentence.
During his sentencing proceedings, the judge remarked that Perrin's clean criminal history and good standing were hallmarks of white collar crime in Australia, and were not significant mitigating factors.
Receive all of our articles weekly
Author
Sydney Criminal Lawyers
Sydney Criminal Lawyers®
is Australia's Leading Criminal Defence firm, Delivering Outstanding Results in all Criminal and Driving cases. Going to Court? Call (02) 9261 8881 for a Free Consultation.