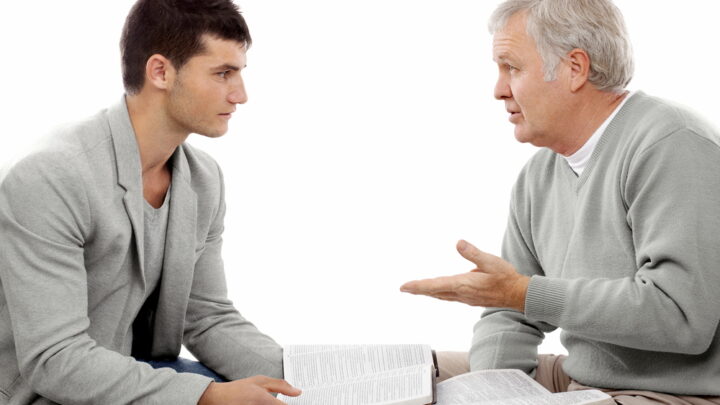 It's caused tension and heated debate amongst state politicians, but the bill banning LGBTIQ+ conversion therapy has passed Victoria's Upper House, and will soon become law.
The Change or Suppression (Conversion) Practices Prohibition Bill 2020 (Vic) makes it a criminal offence for any person to actively attempt to change or suppress a person's sexual orientation or gender identity.
It  follows similar reforms around gay conversion therapy in Queensland and the ACT.
The new laws
It also gives power to Victoria's Equal Opportunity and Human Rights Commission to investigate and refer matters to police.
To be considered a change or suppression practice, conduct must meet three criteria:
Be directed at an individual,
Occur on the basis of a person's sexual orientation or gender identity, and
Have the aim to change or suppress that person's identity.
The bill states that assisting a person to express their gender identity and the work of professional health service providers does not amount to suppression practices,
Prison terms of up to 10 years apply for anyone caught breaking the law by trying to suppress or change someone's sexuality by conducting suppression practices.
The Victorian Opposition, religious leaders, and health professionals have all expressed concerns about the bill.
The Victorian Opposition said it would not oppose the legislation but unsuccessfully tried to put forward amendments after raising concerns about religious freedoms.
Some medical professionals, including the Australian Medical Association (AMA) and the Royal Australian and New Zealand College of Psychiatrists (RANZCP) are also concerned the bill will have "unintended consequences" because the definitions are too 'ambiguous.'
A number of religious groups wanted the bill 'paused' so there could be more consultation.
However, LGBTQ+ people have welcomed the legislation, describing it as 'lifesaving.'
What is gay conversion therapy ?
Conversion therapy is the practice of trying to change an individual's sexual orientation from homosexual or bisexual to heterosexual using psychological, physical, or spiritual interventions.
Conversion therapy has many guises, and it has been performed over the years by licensed professionals, priests and church ministers, and even life coaches and counsellors.
Treatments are based on claims that a person's sexual orientation or gender identity is the result of abuse and childhood trauma, or otherwise a result of the person's environment and upbringing and can be treated. This of course, has absolutely no basis in science. Most importantly, gay conversion therapy is not in support of providing information and support for someone exploring their sexuality, it is an attempt to transform it.
In Australia, religious-based conversion therapy is most common, and includes things like counselling for "sexual brokenness", prayer, scripture reading, fasting, retreats and "spiritual healing" .
Gay conversion therapy can have detrimental psychological side effects for those people put through it, including it making them feel confused, isolated, ashamed, unworthy, and 'not normal,' which can lead to anxiety, depression and even suicide.
In addition to causing life-long damage to participants, gay conversion therapy is also a violation of human rights.
New South Wales
There is currently no law in New South Wales which bans gay conversion therapy, although disciplinary proceedings may be commenced against a health practitioner who provides services in an unethical manner.
In 2019, NSW Health Minister Brad Hazzard began proposing a potential national and state ban on the agenda, and said it was his intention to watch the Victorian legislation closely.
Many are hopeful that New South Wales will follow suit and abolish the harmful and inhumane practice of gay conversion therapy.
Receive all of our articles weekly