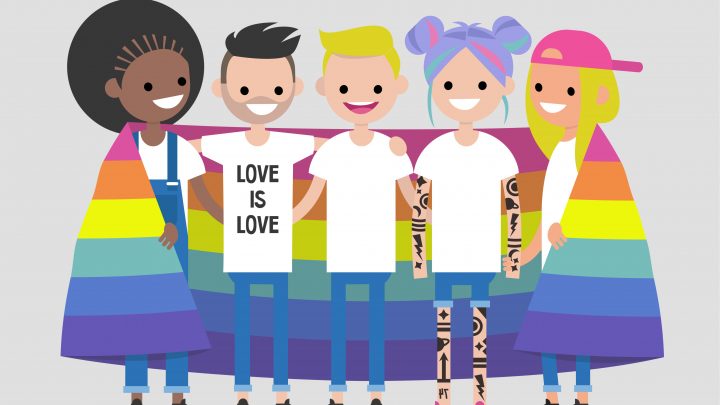 'Gay conversion' therapy typically refers to the practice of persuading homosexual people to become heterosexual. It is a practice used across Australia for decades, and is usually practised by religious groups on children and teenagers.
Moves to regulate the practice
The Victorian government has recognised that "you don't convert someone from being who they are", with the state's Mental Health Minister Martin Foley saying of the practice:
"It's illegal, it's bullying, it's traumatic on people and it needs to stop".
With a view to bringing the practice to an end, the Victorian government has given the state's Health Complaints Commission the power to impose prohibitions upon and criminally prosecute religious organisations and "local crackpots" who engage in the "insidious" conduct.
Meanwhile, the NSW government has failed to take similar steps despite debating whether to ban the practice in respect of minors.
New powers
The Health Complaints Commissioner now has the power to ban unregistered health practitioners who treat homosexuality as a disorder or purport to be able to 'convert' gay people.
"If they are found to be making false claims and to be acting in a manner that puts people's physical, mental or psychological health, safety or welfare at risk, the Commissioner will be able to ban them from providing such services," said Victoria's health minister, Jill Hennessy.
The new powers were implemented despite Victorian Liberals president Michael Kroger attempting to intervene last month by way of a motion formally allowing practitioners to "offer counselling out of same-sex attraction or gender transitioning to patients who request it."
The practice
Investigations reveal that that gay conversion practices are prevalent in Australia, hidden in health services, schools and religious ministries that are informally linked to churches and counsellors.
They can take the form of exorcisms, prayer groups or counselling disguised as pastoral care. In such settings, gay people are offered "spiritual healing" in an attempt to exorcise the demons of their sexuality.
Some practitioners have used hypnosis and aversion techniques such as inducing nausea and vomiting when their 'patient' is shown 'homosexual' images.
"The preconception is that it's an American thing that was exported to Australia and doesn't exist any more," explains La Trobe University academic Tim Jones. "If you're in a Protestant church or you're in any other form of conservative religious community, it's likely that community will be linked into a network in which you'll be able to be referred to someone for conversion therapy."
No scientific or medical basis
There is no scientific or medical evidence to support the use of conversion therapies.
The practice is opposed by the Australian Psychological Society, the Australian Medical Association, and numerous other professional health and human rights bodies.
The 2015 Australian Psychological Society Position Statement wrote:
"There is no peer-reviewed empirical psychological research objectively documenting the ability to 'change' an individual's sexual orientation… [In addition] empirical evidence indicates that attempts at changing sexual orientation can be harmful."
Federal government's view
Federal health minister Greg Hunt says the government does not support gay conversion therapy, but defended Victorian Liberal members for proposing a motion to allow doctors to offer counselling out of same sex attraction.
Mr Hunt had previously responded to questions on the prevalence of gay conversion therapy by saying "this is a matter for states." After much criticism, he now says he is opposed to it and that the practice "… has not, and will never be, policy under a Coalition Government."
In April, Acting prime minister Michael McCormack said he had no view "one way or another" on the practice, saying he had not looked into the issue.
In 1993, while editor of the Daily Advertiser, Mr McCormack wrote a homophobic editorial about gay Australians and HIV/Aids wherein he argued that "a week never goes by anymore that homosexuals and their sordid behaviour don't become further entrenched in society", and adding:
"Unfortunately gays are here and, if the disease their unnatural acts helped spread doesn't wipe out humanity, they're here to stay."
The Liberal Party is heavily supported by the Australian Christian Lobby. During last year's marriage equality postal vote, the head of the lobby, Lyle Shelton, expressed the view that parents should have the option to send their children to gay conversion therapy.
Opposition position
Federal Labor, on the other hand, has vowed to work with the states and territories to ban gay conversion therapy.
"Gay conversion therapy is discredited and dangerous," Labor MP Catherine King noted. "As the federal shadow health minister, I urge all jurisdictions to follow Victoria's lead and ban gay conversion therapy. If this issue isn't resolved before the next election, and I'm lucky enough to serve as health minister afterwards, it'll be a personal priority for me."
There is some disagreement among the NSW Labor party as to the appropriate steps for dealing with the issue; specifically, the party appears to be split about whether to outlaw the practice outright, or just for minors.
Overseas
Earlier this year, Washington became the tenth state in the US to outlaw gay conversion therapy on minors. Healthcare practitioners who break the law face fines and the revocation of their medical licence.
Conversion therapy is banned in California, Connecticut, Nevada, New Jersey, Oregon, Illinois, Vermont, New Mexico and Rhode Island. The practice is also illegal in Switzerland, Brazil, Ecuador, Malta and Taiwan.
Receive all of our articles weekly