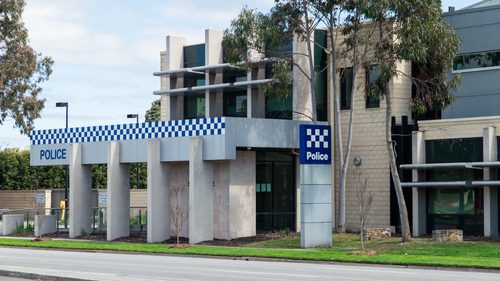 The credibility and effectiveness of Melbourne's new night court is in question, with Victoria police accused of flouting the law and misusing the system to illegally keep a man behind bars.
After being arrested and taken into custody, Kyle Stewart was scheduled to appear in Sunshine Magistrate's Court on the 8th of March to face a charge of unlicensed driving.
When police failed to bring him to court, magistrate Kaye Robertson refused to remand Mr Stewart in custody and ordered his release that morning.
But rather than releasing Mr Stewart as ordered, police held him in custody for a further nine hours so they could bring him before the night court for a second bite of the cherry.
The ploy worked, after a 'bail justice' acceded to police requests to refuse bail.
Bail justices
The new night court system uses bail justices to make the important decision of whether or not a person should be released from custody while their court proceedings are afoot.
Bail justices are volunteers who are given this power after undertaking a 3-day course. They are adult Australian citizens who are justices of the peace. They do not need to have any formal qualifications, let alone a law degree, and receive no ongoing education or training.
The use of bail justices has been criticised on the basis that they cannot be expected to understand the complexities of bail laws and how they relate to criminal charges in just 3 days, and may succumb to pressure from powerful parties such as the police. Indeed, many experienced lawyers and prosecutors struggle to get their heads around the ever-changing rules relating to bail, and how they apply to different offences.
There are currently 230 bail justices in Victoria.
Supreme Court
On the 10th of March, Mr Stewart's lawyers made an application to the Victorian Supreme Court for their client's release, accusing police of defying a court order, abusing court process and "forum shopping" to unlawfully keep him behind bars.
The defence lawyers likened the conduct of police to authorities in "North Korea or Iran".
After listening to an audio recording of Mr Stewart's original hearing, Supreme Court Justice Kate McMillan ruled on the 15th of March that Victoria police had indeed acted unlawfully by keeping the defendant in custody after he was granted bail. Her Honour made the following remarks:
"I am satisfied that the action of police in continuing to hold the plaintiff in custody after his hearing before Magistrate Robertson at approximately 10.35am on 8 March 2017 was unlawful. It follows that the transport of the plaintiff by the police to the Melbourne Magistrates' Court night court for the purposes of having the Watson matter ­effectively reheard was also unlawful."
Not an isolated incident
Lawyer Anna Balmer says that such abuses of process are far from uncommon.
"This matter has highlighted a serious issue being that every day across the state of Victoria accused persons in custody are not being brought to court despite there being a court order requiring that person to appear", the lawyer remarked.
"As a practitioner who appears in court on a regular basis, it is apparent that all parties including the judiciary are frustrated with the current situation".
Mr Stewart's lawyers have foreshadowed civil proceedings for false imprisonment.
Receive all of our articles weekly