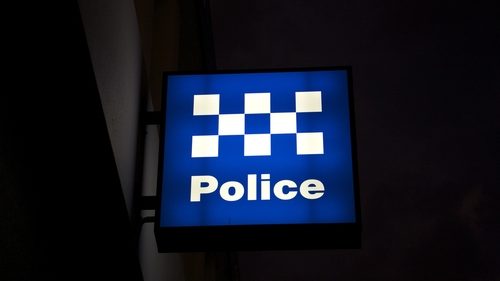 A coronial inquest has heard that a teenager who was unconscious during a drug raid on a Gold Coast apartment would still be alive if police had called an ambulance, rather than completing the search and leaving without calling for medical assistance.
Nineteen-year old university student Charlie Robertson died of a drug overdose on 13 June 2015, several hours after seven police officers from the Rapid Action Patrol Group (RAPG) forced open the front door of a unit and found him unconscious on a mattress.
Police body camera footage shows the officers using a number of methods to unsuccessfully revive Mr Robertson – including rubbing his sternum, shaking him and pouring water on his face. The officers then place him into the "recovery position".
Rather than calling for an ambulance, the officers leave the young man at the unit with three sixteen-year old girls.
The head of the Queensland Police Service's operation skills section, Senior Constable Damien Hayden, produced a statement to the inquest after viewing the footage.
"Mr Robertson was in a state of collapse… I am of the view that the officers could have prevented the death of Mr Robertson", he stated.
The highest ranking officer involved in the search was demoted for six months as a result of disciplinary inquiries into the young man's death.
Inconsistent evidence
The RAPG officers are also accused of producing statements which were both inconsistent with the bodycam footage and with each other.
One officer stated that another lifted the mattress upon which Mr Robertson was lying to look underneath for drugs, while a third officer prevented the young man from falling off.
Another officer stated that an officer lifted the mattress and Mr Robertson then fell to the floor.
However, the footage depicts an officer violently yanking the mattress which causes the young unconscious man to be thrown off and land on the floor. There does not appear to be any concern for Mr Robertson's safety; in fact, an officer can be heard laughing as the mattress is yanked.
Inappropriate response
A toxicologist has testified that the level of GHB found in the teenager was enough to kill him, but that: "It's likely that when found and given some critical care he would survive".
In addition to the cause of death, the inquest is examining the appropriateness and adequacy of the police response to the incident.
Receive all of our articles weekly
Author
Sydney Criminal Lawyers
Sydney Criminal Lawyers®
is Australia's Leading Criminal Defence firm, Delivering Outstanding Results in all Criminal and Driving cases. Going to Court? Call (02) 9261 8881 for a Free Consultation.