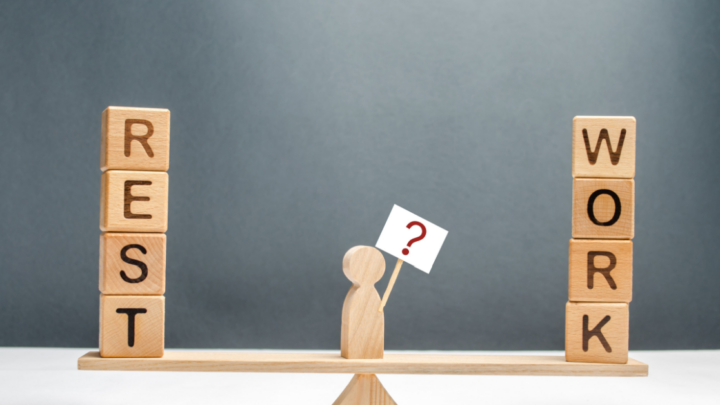 Legal proceedings involving an Independent Member of Pariliament and her subordinate, a political staffer, were described as an 'important test case' in relation to the meaning of 'fair and reasonable' overtime' in the workplace. 
The matter was adjudicated upon yesterday, with the Federal Court of Australia dismissing the staffer's interlocutory application to get her job back on the basis she was terminated for refusing to work in excess of 70 hours a week, with the judge finding that such hours were not unfair given the nature of her position.
Rugg v Ryan
Mediation had earlier failed between Independent member for Kooyong in Victoria, Dr Monique Ryan, and her former chief of staff, Sally Rugg; the latter of whom alleged she was terminated from her position for refusing to work "unreasonable" hours.  
Ms Rugg claimed she was denied her workplace right to refuse "additional hours that were unreasonable", and applied to the Federal Court for an injunction to stop the termination.
She claimed it was not abnormal for her to work 70 to 80 hours a week, including "both days of the weekend" as well as 12-hour days in parliamentary sitting weeks; and eight or nine hours in the office on non-sitting days, with very early morning starts and late night finishes.
Dr Ryan defended the action on the basis that, "Politicians and their parliamentary staff are paid more than most Australians, and I think the public should expect that we work very hard and prioritise engaging with our constituents."
Federal Court justice Debra Mortimer agreed with Dr Ryan, dismissing Ms Rugg's application.
Competing considerations
There is an argument that those like Ms Rugg who work in positions known to be demanding should be well-aware of the expectations involved, and should not be permitted to refuse to fulfil the requirements of the job.
The contrary argument is that nobody should be required to work hours that are well beyond the standard working week, regardless of their positions or the demands of their jobs.
Not just about politics
But the issue of long working hours is not isolated to politics – many professions are the same – and particularly since Covid, employers have been on notice that employees' mental well-being should be a priority. 
Across the country in the past few years, there has been a dramatic increase in the number of people presenting with mental health issues, across all age groups. Other recent statistics suggest that employee burnout is at a higher level now, than it was at the height of the pandemic.  
What does The Fair Work Act say?
In Australia, The Fair Work Act 2009 governs all aspects of employment, although employees and employers are entitled in many cases, to make their own agreements. 
Salaried employees can be expected to work "fair and reasonable overtime" – but what that means is undefined in the Act.
That said, there are a range of factors that can determine what is fair and reasonable – including the nature of the employment, the expectations in that type of employment and the health and safety of employees.
Ms Rugg's defence lawyers have publicly said she will seek to add claims of 'serious contraventions' of the Fair Work Act against the Commonwealth", on the basis she was expected and indeed required to work hours beyond what is considered to be fair and reasonable for a political staffer.
What is a "serious contravention"?
A serious contravention occurs where the breach of labour standards is "knowing and systematic". 
The maximum penalty for a serious contravention is a fine of $660,000. 
Many employees and, indeed employers, will be intently monitoring the case and its outcome.
Federal Parliament's workplace culture
In the context of workplace culture in parliamentary positions, Sex Discrimination Commissioner, Kate Jenkins noted in her Set the Standard report that 'long and irregular hours of work' are counterproductive to a positive culture. 
At the time of the report, the fundamental issue was women's safety at work and there were very loud calls from most sectors of the community that Parliament House was 'expected' to get these things right, and create a benchmark for all Australian workplaces. 
Putting aside parliamentary and other taxpayer funded positions, though, the fact is tens of thousands of businesses have failed over the past three years as a result of lockdowns and unsustainable restrictions, and many business owners who have sustained significant losses to keep their staff on and their businesses afloat are now struggling to pay debts accrued during that time-period – and need help to remain viable.
Receive all of our articles weekly
Author
Sonia Hickey
Sonia Hickey
is a freelance writer, magazine journalist, and owner of 'Woman with Words'. She has a strong interest in social justice and is a member of the
Sydney Criminal Lawyers®
content team. Sonia is the winner of the Mondaq Thought Leadership Awards, Spring 2022.