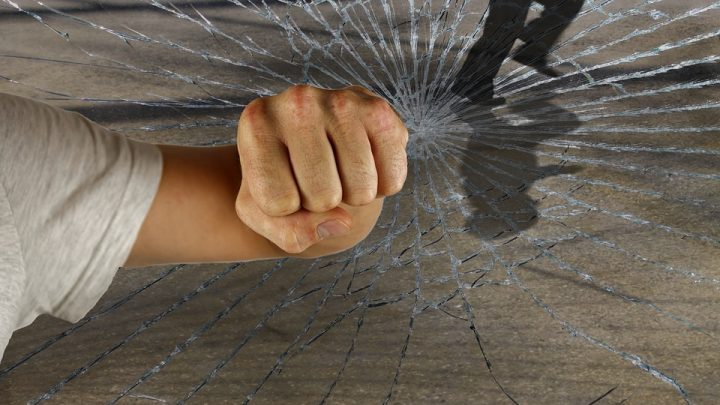 Malicious damage is the most widely reported category of criminal offences in NSW, according to the Australian Institute of Criminology.
Malicious damage incorporates a wide range of different activities, including intentional/reckless damage or destruction of property, graffiti and vandalism.
Even though malicious damage is widely reported in NSW, it's believed that there are actually a lot more cases that never come to the attention of police, due to insurance issues, lack of confidence that the person who committed the offence will be caught, and the general perception of malicious damage as a minor offence.
In a bid to crack down on graffiti offences in particular, NSW Attorney General Brad Hazzard has recently announced that he is planning to extend the time period that police have to charge a person who they believe has committed certain summary offences.
Under current laws, police will normally have six months from the time of the alleged incident to lay charges, which Mr Hazzard wants to extend to two years for a wider range of offences.
How is malicious damage dealt with under the law?
Malicious damage is no longer a specific offence in NSW – the offence is now called "intentionally or recklessly destroying or damaging property belonging to someone else" and comes under section 195 of the Crimes Act 1900.
Graffiti and vandalism offences are now dealt with under the separate Graffiti Control Act 2008.
The penalties
The maximum penalty for "malicious damage" under section 195 is 5 years' imprisonment in the District Court or 2 years if the case remains in the Local Court.
If you are found guilty, you face a range of possible penalties such as a fine, a good behaviour bond, community service or even prison.
If you have been charged with malicious damage, it's important that the charges are taken seriously, especially if it's alleged that there were explosives or fire involved in the incident, as this attracts an increased penalty of up to 10 years in prison.
The penalty is also increased to seven years' imprisonment if the alleged offence took place during a public disorder incident.
Defences against malicious damage charges
Malicious damage often takes place at night, without any witnesses, so it can be sometimes be difficult for the prosecution to prove.
To convict someone of this offence, the prosecution needs to be able to prove beyond reasonable doubt that the defendant recklessly or intentionally destroyed or damaged property, and that the property wasn't theirs.
Nobody can be charged with destroying their own property, so if the prosecution can't prove that someone else owned the property, they can't find you guilty.
The best defence against a malicious damage charge will depend on the individual circumstances, so it's always a wise idea to consult an experienced criminal defence lawyer who may be able to get the case dropped even before it ends up at a defended hearing or jury trial.
Measures implemented to reduce malicious damage and graffiti
The Australian Institute of Criminology has made a number of recommendations to the NSW Government to reduce the number of malicious damage claims that are reported each year, from improving lighting in vulnerable areas to implementing programs to help young people deal with the issues that may lead to them damaging property.
Their research has revealed that the majority of those arrested on suspicion of malicious damage are young males, and that most incidents of malicious damage occur on the weekend.
Many incidents of malicious damage are believed to stem from a number of different factors including high unemployment, a high proportion of newer residents in an area (those who have lived in the area for less than a year), and a high percentage of vacant and rental properties.
Malicious damage isn't always committed out of 'malice' or anger, and according to the Institute, it can often be attributed to boredom, disengagement, frustration, or in the case of graffiti, a creative expression of ideas.
Currently, the far western NSW town of Bourke has the highest reported level of malicious damage offences in the state.
In the 12 months leading up to March 2014, Bourke had a reported 5,003 incidents of malicious damage per 100,000 people.
Almost all of the people who were arrested and charged with malicious damage offences during that time were young indigenous males.
Malicious damage on public transport
Recently, police have been cracking down on malicious damage offences on public transport.
Officers from the Police Transport Command, which oversees the policing of the public transport system in NSW, have reportedly arrested 84 people in the south and south west districts of Sydney over the past two years for suspected malicious damage offences.
This included one man from Hurstville, who was charged with 18 malicious damage offences earlier this year.
This is a big increase in arrests since police transport command took over law enforcement on public transport two years ago.
With increased public awareness and campaigns aimed at stopping or reducing the amount of graffiti and vandalism in the community, allegations of malicious damage are likely to lead to further action, even in cases where the allegations may not be substantiated.
Malicious damage may sound like a relatively minor offence, but it can come with serious penalties.
If you've ended up on the wrong side of graffiti or malicious damage law, make sure you seek legal advice as soon as possible.
Contact a lawyer who has experience in handling malicious damage cases, and who may be able to help you avoid a conviction and a harsh penalty.
Receive all of our articles weekly