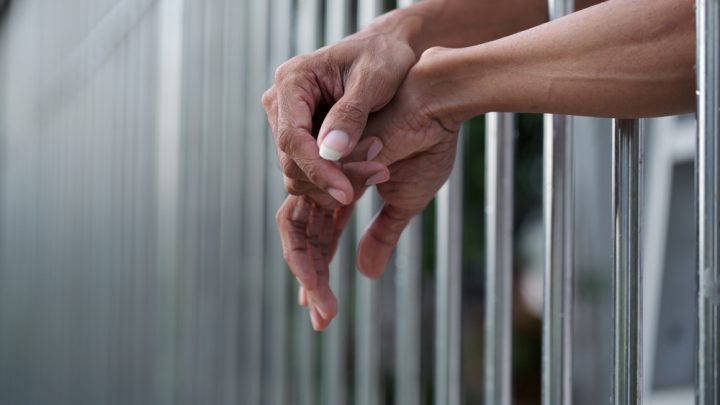 There has been a large amount of media attention surrounding the issue of whether convicted Australian drug smuggler Schapelle Corby will be allowed to profit from any interviews she gives after her recent release from Bali's Kerobokan Prison.
Corby was sentenced to 20 years in prison in 2005 after being caught attempting to smuggle 4.1 kilos of marijuana into Bali in her body board bag while on holiday. She was released on parole last week after serving nine years of her sentence.
Since her conviction, there have been a number of appeals and Corby has featured heavily in the Australian media. Now that she has been released, news reports have suggested that Corby has been offered a large sum of money to give an interview, and this has led to debate surrounding whether or not she will be able to keep the money, or if it will be forfeited to the Commonwealth under Australian legislation.
The Indonesian government has banned Corby from giving an interview as they argue that giving a television interview would cause unrest in the community and directly contravene her parole conditions. With many locals speaking out against Corby's early release, seeing her being paid for her criminal activities could potentially cause a community and political backlash.
While rumours have suggested that Corby has been offered in the region of $2-3 million to do an exclusive interview for TV network Channel 7, Corby's family has made a statement that she won't give an interview 'for the time being', but this could change in the future.
What does the law say about proceeds of crime?
According to the Proceeds of Crime Act 2002, any money that Corby makes as a result of her crime, including from paid interviews, will be classified as proceeds of crime and is therefore liable for confiscation by the Commonwealth.
The situation is complicated due to the fact that she is currently residing in Bali, and is subject to local laws.
But the proceeds of crime act does cover crimes committed against overseas law as well as Australian law. Crimes covered under this act are crimes that would incur a minimum 12-month prison sentence if the accused were convicted in Australia.
Although she was convicted under Indonesian law, Corby's crime of importing trafficable quantities of marijuana at the volume which she was found with would fall into this category, and therefore anything she earns could be subject to confiscation in Australia.
Queensland also has legislation preventing convicted criminals benefiting from their crimes. The Criminal Proceeds Confiscation Act covers criminal convictions that would be punishable under Queensland law with a minimum of five years' imprisonment.
Corby could have been convicted of drug trafficking in Queensland under the Drug Misuse Act with a maximum penalty of 20 years' imprisonment, so it is also possible that if the Commonwealth didn't confiscate any money she obtained through an interview, the state of Queensland could.
As the Commonwealth offence more closely matches that with which she was charged under Indonesian law, it looks more likely that this would be the legislation used if the government decides to confiscate any money that Corby earns from interviews. Section 152 of the Proceeds of Crime Act deals with literary proceeds orders.
A literary proceeds order is an order to confiscate "literary" proceeds when someone has benefited financially as a result of an indictable offence. The offence can be committed in Australia, or be an indictable offence under foreign law. As well as proceeds from books and newspapers, literary proceeds also applies to television interviews and magazine articles.
How does the proceeds of crime legislation work?
In order to successfully confiscate the proceeds of a crime, the Director of Public Prosecutions (DPP) will first need to make a formal court order to freeze the funds, confiscate the funds or confiscate property obtained as a result of a crime. If the government obtains the relevant court order, Corby will be required to pay any money she receives directly to the government, or if it is frozen she will be unable to access the money until the matter is formally decided.
Proceeds of crime legislation also covers money and property derived from criminal activities on behalf of someone else. If a friend or family member of Corby's benefited financially from her crime, it is possible that their money or property could also be confiscated. This happened previously in 2007 when Corby's sister Mercedes was paid for a New Idea magazine interview promoting Corby's book. The District Court of Queensland ordered that the money be confiscated and paid to the government instead.
Because Corby is in Indonesia, the issue is more complicated than if she were residing in Australia. In the case of the Channel 7 interview, if the money she receives originates from Australia it would appear likely that the government will have a strong case, but if the money is channelled through third parties in Indonesia, it will be less clear-cut.
What will happen to the money if it's taken?
Money that is confiscated as a result of proceeds of crime legislation is used to fund anti-crime initiatives in the community. Some of the recent initiatives developed include anti-graffiti and graffiti removal programs, youth crime initiatives and domestic violence prevention and support for victims.
Although Corby appears currently unable to give interviews without contravening her parole conditions and risking ending up back in jail, if she does in the future, it is probably unlikely that she will be able to keep any profits she makes.
Receive all of our articles weekly