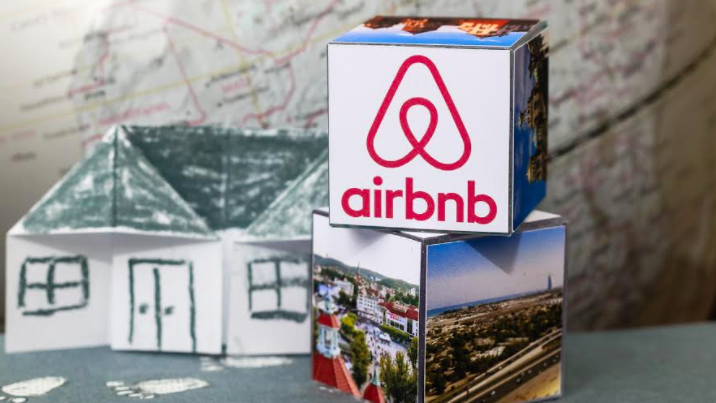 The home sharing phenomenon has taken off worldwide in recent years, and AirBnb is a market-leading website platform facilitating the cost-effective arrangement.
Many who are struggling to make mortgage repayments or pay the rent are finding the platform to be a great way to rent out a spare room, a granny flat in the backyard or even an entire property while they are on holidays or otherwise away.
Multi-billion dollar industry
Short-term holiday letting is estimated to be worth over $30 billion to the Australian economy.
New South Wales properties make up approximately 50% of national income, in both regional and metropolitan areas, and this percentage is expected to increase in the coming years.
Sydney is one of the hottest holiday spots, with data suggesting there are more than 27,000 AirBnb listings available across the city.
However, AirBnb letting rooms or whole apartments which are governed by NSW strata laws could be seriously impacted by a little-known rule.
NSW Strata Law
Under section 258 of the Strata Schemes Management Act 2015, owners must notify the body corporate of any leases or subleases, including the name and address of the new tenant, within 14 days.
The maximum penalty for failing to do so is a fine of $550. And with noise, safety and security concerns of AirBnb renters getting bad press nationally, this may be a perfectly legitimate way for owners' corporations to clamp down on those who share their properties on such platforms.
While the NSW branch of Strata Community Australia, which represents 75 per cent of all strata lots in the state, says the idea of owners' corporations shooting off fines 'willy nilly' for short-term holiday letting isn't in everyone's interests, the by-law does enable information to be gathered about the particular tenancy arrangements within any given building, thereby allowing for the most efficient and effective use of resources.
Arguments for and against short term tenancies
The rise of Airbnb has divided opinion across Australia.
On one hand, there are finance experts which estimate that mortgage holders could pay off their homes as much as 19 years earlier through the prudent use of the platform.
On the other hand, community action groups and those working in crisis shelters say that that the massive increase in short-term holiday letting has adversely affected rental availability, and is contributing to large-scale homelessness, especially in popular tourist destinations like Byron Bay on the far north NSW coast, where the demand for holiday accommodation is high all year around.
But there are at least two more sides to the debate. Many hotels, caravan parks and boutique inns see the Airbnb revolution as an intrusion into their industry, operating with unfair advantages. They feel aggrieved about being required to comply with ever-changing, mandated regulations with regard to such things as health and safety, car-parking facilities, fire ratings and hygiene standards, when the same rules don't apply to Airbnb hosts. The situation is reminiscent of tensions between the taxi industry and Uber .
And then there are the home owners who have to live next to a turnstile of renters – many of whom are geared up to have a great time, with all the noise, commotion and lack of neighbourly warmth and consideration that goes with it.
Parliamentary inquiry
The debate instigated a Parliamentary Inquiry into short-term holiday letting last year, which concluded that current short term letting arrangements are not only fragmented and confusing, but also 'outdated' and inadequate in terms of relevance for the current holiday letting landscape. That landscape has grown to comprise a plethora of booking platforms, and many people using sites like Airbnb and Gumtree to advertise rooms for rent, short term.
The preliminary report has been released, and interested parties are invited to respond. The report has foreshadowed that new legislation to regulate short term leasing is likely to be introduced sometime in 2018, and it will provide Airbnb hosts with a lot more certainty around what's permissible and what's not, whether they own a home, rent from a landlord, or otherwise need to abide by Strata Laws.
Until then, NSW owners' corporations are at liberty to fine hosts under existing provisions, or create their own by-laws banning or otherwise regulating short-term letting.
Receive all of our articles weekly
Author
Sydney Criminal Lawyers
Sydney Criminal Lawyers®
is Australia's Leading Criminal Defence firm, Delivering Outstanding Results in all Criminal and Driving cases. Going to Court? Call (02) 9261 8881 for a Free Consultation.