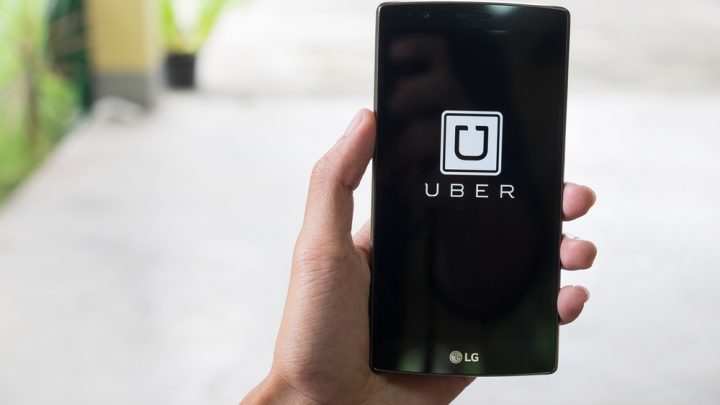 A little while ago, we published a blog on citizens arrests – where it is legal for a non-law enforcement officer to arrest another person.
We mentioned the man with a personal vendetta against Uber X, Russell Howarth who made his first citizen's arrest a few months ago.
The saga continues, as seven more Uber X drivers have been the subject of Haworth's personal vendetta.
Situations where it is legal to make a citizen's arrest in NSW are:
If a person is in the act of committing an offence;
If they have just committed an offence; or
If they have committed a serious indictable offence for which they have not been tried
In addition, a person must be told why they are being arrested, be handed over to police as soon as reasonably practicable and only the minimum amount of force reasonably necessary to make the arrest can be used.
Uber X is the service that lets commuters by-pass taxi companies for, in many cases, cheaper fares.
Howarth was fed up with the company.
As a hire car driver himself, Howarth resents the idea of letting drivers that don't have expensive taxi licences transport passengers.
He is eager to see an end to the Uber services, which also allow ride-sharing, something he perceives as unfairly undercutting the business of taxi drivers who must shell out for expensive licences and other costs.
He also believes Uber X is not paying it's share of tax.
But Halwarth wasn't always on bad terms with Uber, and even used to be a registered taxi driver with them.
And Uber had actually offered Howarth to be their ambassador just one month before his first arrest.
To date, Howarth has arrested eight taxi drivers in his push to end police inaction, even stating that he would use wrist locks to ensure compliance if necessary.
He wants Uber to be facing the courts.
But it seems that his biggest obstacle now is the police themselves, who will not do as he says.
Howarth, the self-appointed vigilante, invited a member of the Fairfax media to come along and film one of his citizen's arrests.
But police appeared on the scene instead.
The Uber X driver, while he appeared shaken by the experience was back on the roads driving for the company the next day.
In fact, the police were more interested in the intimidation that Howarth used than getting the driver into any real trouble.
Similarly, police were baffled when Howarth turned up to Newtown Police Station with another driver.
Again, no ticket was issued and police said the driver had the correct credentials – he was driving a registered vehicle and was properly licensed.
Howarth is certain that he is acting within the law – and for someone doing what he is doing, you would want to be very certain: for those who execute unlawful arrests can face serious consequences, both civil and criminal.
Of course Uber X has a different story: they vehemently deny that they are doing anything illegal.
The government has not imposed regulations regarding ride-sharing, which is how Uber X defines it's service.
Howarth pointedly disagrees, saying it is undeniably a car hire service.
A spokesperson from Uber X told the Sydney Morning Herald that they would welcome steps from the government to remove the ambiguity.
Uber has added 1100 new drivers in the last month alone, and the company says it is merely responding to a need.
Given its surge in popularity, Uber believes this points to a deep dissatisfaction with the current taxi market – and we can probably all relate to a time we had a terrible taxi experience, waiting endlessly for one who never arrived or a rude driver.
Uber X is one of the biggest threats that the taxi industry has faced in decades, where consumers with little choice have had to put up with poor service.
Receive all of our articles weekly