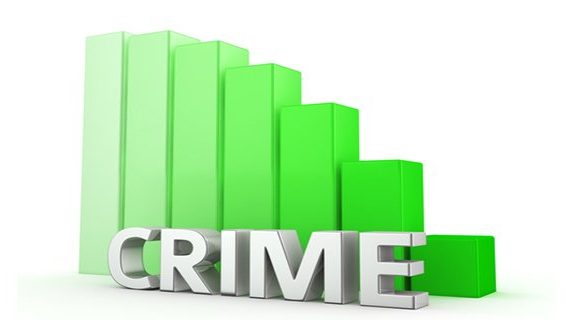 Statistics released by the Bureau of Crime Statistics and Research (BOCSAR) suggest that all major categories of crime except one are in decline in New South Wales, and have been falling for the past forty years.
The Director of BOCSAR, Don Weatherburn, says overall crime rates have fallen spectacularly since the year 2000, but has expressed concern regarding reports of one major category.
Downward trends
Mr Weatherburn points to figures that suggest the murder rate in NSW has fallen by a whopping 69% since 1990, and that the recorded rate of 0.6 murder victims per 100,000 population in 2017 is the lowest since 1990.
Robbery offences have also dramatically fallen over the period, with robbery with a firearm down 90%, robbery without a weapon down 64% and robbery with a weapon not a firearm down 59%. The 2017 rate for robbery with a firearm was just one-tenth of rate in 1990.
Australian Institute of Criminology deputy director Dr Rick Brown suggests the fall in property and violent crimes have freed police to pursue more serious crimes.
"The traditional street crimes like car theft, burglary and robbery – the traditional policing volume crime – have dropped so police have got more time to spend on serious crime," he stated.
But others are sceptical, suggesting more police time is being spent on user-pays policing such as at music festivals and other events, and other forms of enforcement that are offset by revenue raised.
The exception
Bucking the trend is the offence of sexual assault, reports of which have increased by nearly 40 percent since 2000.
According to Mr Weatherburn, "It's the one offence which does not show any signs of going down and, in fact, it is rising".
Between 1990 and 2017, reports of sexual assault rose by a massive 172% while other sexual offences were up by 118%.
And while sexual assault reports have increased across the nation recently, NSW has the most complainants per capita at 125.3 per 100,000 – an increase of almost 25 per cent since 2010 – as well as the largest increase in the year-on-year comparison.
The 2018 BOCSAR report found that increases in the figures for sexual offences is partly due to it becoming more socially acceptable to report such offences, even encouraged.
This, Dr Weatherburn suggests, may partly account for the 130% increase in the sexual assault rate in 2013.
"Some of the stigma associated with the reporting is falling away and that may be bringing more victims out into the light of day," Weatherburn remarked.
So, there is an argument that social movements such as #MeToo may at least be partly responsible for the upward trend, rather than a sharp increase in the incidence of sexual assaults. A broadening of the definition of sexual assault may also partially account for the increase, as well as education and social support programs.
Receive all of our articles weekly
Author
Sydney Criminal Lawyers
Sydney Criminal Lawyers®
is Australia's Leading Criminal Defence firm, Delivering Outstanding Results in all Criminal and Driving cases. Going to Court? Call (02) 9261 8881 for a Free Consultation.