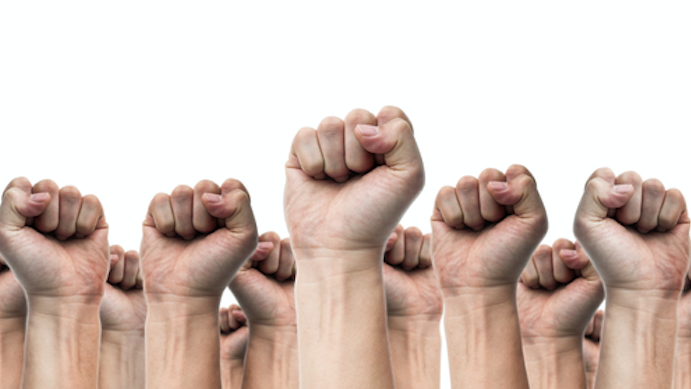 The federal government says it intends to introduce a national registry designed to reduce the incidence of worker exploitation by labour hire firms and to enact criminal laws against the deliberate underpayment of workers, also known as wage theft.
The Migrant Workers' Taskforce Report
The Migrant Workers' Taskforce was established in October 2016 in response to multiple reports of systematic underpayment of migrant workers, by small operators as well as large companies such as 7-Eleven.
The final report of the taskforce found the underpayment of migrant workers to be rife, with companies often exploiting international students and those on temporary work visas.
The 141-page report concludes, "the problem of wage underpayment is widespread and has become more entrenched over time". It suggests as many as half of Australia's 880,000 temporary migrant workers are being underpaid.
It recommends increasing penalties for underpayments so they are consistent with consumer laws and introducing criminal sanctions for serious exploitation, with a view to providing a "clear signal" to employers that such conduct is not acceptable.
Criminal sanctions would be reserved for "clear, deliberate and systemic" exploitation, and would not apply to inadvertent underpayments.
The report also recommends the introduction of a national labour hire registration scheme in four high risk sectors – horticulture, cleaning, security and meat processing – in order to prevent rogue operators from unfairly exploiting migrant workers.
Those who breach the regulations would risk having their registration cancelled.
Government support
The government has said it "… supports taking further measures to protect vulnerable workers and ensure law-abiding Australian employers are not undercut by unscrupulous competitors", accepting all of the report's 22 recommendations in principle.
One of the concerns has been that unscrupulous companies have been able to undercut those who are operating fairly during tenders for government and private contracts, due to the fact they are underpaying their staff.
Australian Security Industry Association chief executive, Bryan de Cairs, says for example that "In order to win [security] contracts, we've seen people trying to reduce their margins."
Small business ombudsman Kate Carnell says the vast majority of smaller businesses do the right thing, but recognises it's time to "account for the full cost of wages" when businesses tender for work. "A big supermarket, government department… they shouldn't take a bid that can't show they are paying appropriately," she stated.
Criminal offence
The Fair Work Act currently imposes civil sanctions such as fines for the underpayment of staff and failure to give entitlements.
However, Industrial Relations Minister Kelly O'Dwyer believes the law must go further and hold offenders to criminal account.
"The exploitation of workers in Australian workplaces is not only illegal, it harms individuals, undercuts law-abiding employers and reflects poorly on Australia's international reputation," she made clear.
Although business representatives say they agree with civil penalties, the idea of criminal enforcement is another matter altogether.
Australian Industry Group chief executive, Innes Willox, released a statement foreshadowing that the threat of criminal action would "discourage investment, entrepreneurship and employment growth".
Fair Work Ombudsman should be given more power and resources
The report recommended that the Fair Work Ombudsman (FWO) be given the same information gathering powers as other business regulators, such as the Australian Competition and Consumer Commission, and that the government should provide it with "further resourcing, tools and powers".
Ms O'Dwyer said the Government had recently provided the FWO with an additional $14.4 million to focus on the protection of migrant workers, which follows $20.1 million given in 2016-17 to crackdown on law breaking.
Many hope the government will make good on its undertaking to implement the report's recommendations, and thereby reduce the incidence of wage theft.
Receive all of our articles weekly