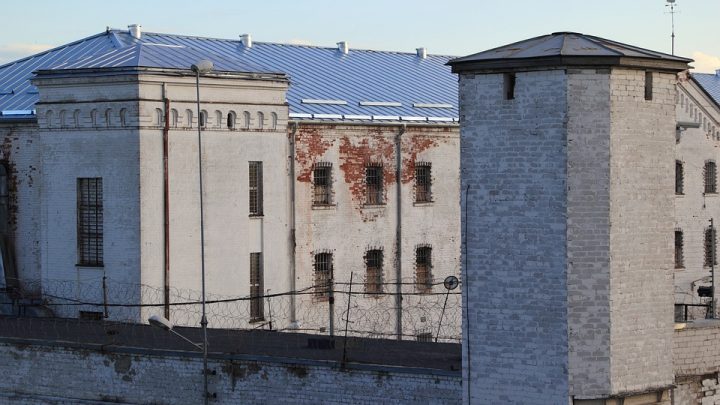 How would you feel if you were being held in prison for 15 months without charge while you awaited the outcome of an extradition application?
You would probably feel frustrated, angry, trapped – and after many months of uncertainty, your mental state would no doubt start to deteriorate.
While such a scenario might outrage civil libertarians, this is the situation confronting 56-year-old James McGowan, who has been held in an Adelaide prison for the past 15 months.
McGowan is a dual citizen of both Australia and the United Kingdom. He was arrested in 2013 on suspicion of a murder committed in Scotland some 15 years ago.
Scottish authorities have been pushing for McGowan's return so that he can face charges of murder and assault, but the Attorney-General is yet to make a determination as to whether McGowan should be extradited.
As yet, he has not been charged with any offence and is not awaiting trial.
What are the allegations?
Scottish authorities allege that McGowan was involved in a dispute with a man named Owen Brannigan in 1999. At the time, McGowan was visiting Scotland from Australia to attend a funeral.
McGowan allegedly turned up to Brannigan's house and punched him in the face before stabbing him with a knife. A witness gave a statement to police identifying McGowan as the person responsible.
Following the incident, McGowan returned to Australia and a warrant was issued for his arrest. However, the witness later withdrew the statement and the investigation was closed.
Almost a decade later, the case was reopened and an application for his extradition was sought after Mr McGowan allegedly called a mental health help line confessing to the crime.
But McGowan's criminal defence lawyer argues that any evidence of a phone call would be inadmissible in a trial.
McGowan's lawyer has reported that his client's mental state is suffering due to the uncertainty of his situation. Sadly for McGowan, the issue isn't set to be resolved anytime soon, with the Government recently announcing that there is no timeframe for a decision as it 'has to weigh up a number of complex matters.'
What Does Australian Law Say About Extradition?
Australia has extradition treaties with a number of countries including the United Kingdom.
Extradition is essentially a means of ensuring that those who are wanted for serious crimes cannot evade authorities by simply leaving the country.
It enables authorities to apprehend a person who is wanted overseas and send them back to that country to be dealt with by law.
The Commonwealth Attorney-General's department is responsible for determining extradition cases, and is subject to extradition laws. However, the determination of an extradition request can be a complex matter.
For instance, section 15 of the Extradition Act 1988 (Cth) states that a person who is the subject of an extradition arrest warrant may be held in custody 'for such period or periods as may be necessary' for proceedings to be conducted.
This allows for a person to be held in custody for many months or longer before a decision is ultimately made as to whether or not to extradite.
There are a wide variety of factors that may be considered in making the extradition determination, including:
Whether or not the person has satisfied the Attorney-General that there is an extradition objection in relation to the offence;
Any evidence that a person who is surrendered would be in danger of being tortured; and
Whether or not the death penalty will be carried out.
The Attorney-General ultimately has the job to decide whether or not a person should be surrendered – and it appears that he is not always in a great hurry to make that decision.
What Will Happen to McGowan?
It is unclear whether or not McGowan will be extradited, or when he will learn his fate.
Legal academics say that in other cases, people can spend upwards of five years in prison before a determination is made. And the prospects of securing bail in these cases are slim – in McGowan's case, the Adelaide Magistrate's Court held that it did not have the authority to determine bail, despite conceding that he was unlikely to abscond.
Under the law, a person can only make one application for bail in the Magistrate's court unless there is a change in circumstances which would justify bail being granted.
But while McGowan's lawyer has suggested that legal changes need to be made to speed up the extradition process and allow for bail in these situations, the government has not indicated any intention to reform extradition laws.
Receive all of our articles weekly