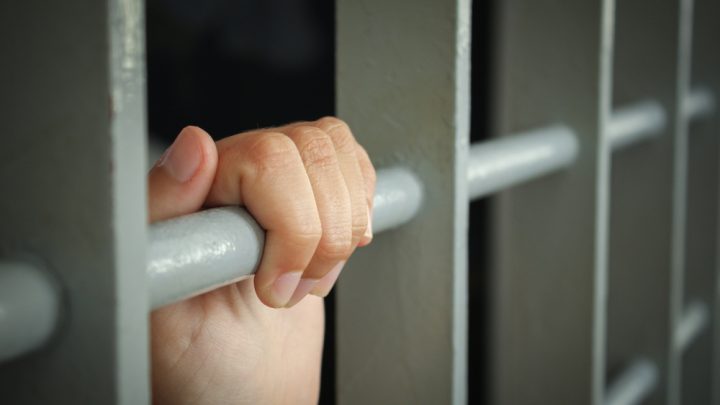 The long-awaited overhaul of the outdated Bail Act 1978 has encountered many bumps in the road towards reform.
Since it came into effect on 20 May 2014, the new Bail Act 2013 has sparked fierce debate from all ends of the spectrum, with some politicians and members of the public arguing that it has made it easier for dangerous criminals to be released from custody.
In the days following the Sydney siege, there was public outcry about the fact that the gunman, Man Haron Monis, had been released on bail despite being charged with a string of violent and sexual offences.
As discussed in one of our previous posts, certain radio-hosts who sparked that outcry conveniently overlooked the fact that:
(1) Monis' bail application was made under the old (1978) Bail Act NOT the new (2013) Bail Act,
(2) the prosecution could have made an application to revoke Monis' bail under the new Act at any time, and
(3) considering the threats that Monis made just days before the Sydney siege, perhaps the prosecution should have made that application to revoke bail, which may-well have kept him in custody.
In any event, the controversy surrounding the new Bail Act has resulted in several amendments, which have spurred criticism from prominent members of the legal fraternity, including former Director of Public Prosecutions Nicholas Cowdery.
In recent months, Mr Cowdery has repeatedly cautioned that the amendments are simply a knee-jerk reaction which may impinge upon basic legal rights.
The latest raft of amendments, which are the result of a report prepared by former Labor politician John Hatzistergos, impose further factors to be considered when deciding whether to grant bail, and are largely modelled off Victorian and Queensland legislation.
How will the latest amendments affect bail?
The latest proposed amendments to the Bail Act contain a number of changes, which are likely to make it more difficult for applicants to get bail overall, and will undoubtedly make it more difficult for those charged with certain serious offences.
Perhaps the most concerning of the new amendments is the introduction of a 'show cause' provision.
This essentially requires a person applying for bail for certain serious offences to demonstrate why their detention is unjustified.
If they are unable to do so, they must be refused bail and kept in custody.
This new requirement applies to serious child sex offences, murder, manslaughter, as well as serious personal violence offences where the applicant has previously been convicted of a similar offence.
Comparable provisions already exist in Victorian and Queensland bail legislation.
However, some have argued that these changes represent a backward step for New South Wales.
The new Bail Act was never intended to make it easier for applicants to get bail.
Rather, it signified a move away from the outdated, complex and often unjust system of 'bail presumptions' contained in the old Act.
The old Bail Act
The old Bail Act was amended a whopping 85 times during its lifetime.
It came to be a complex and unworkable bunch of ever-expanding sections that led to highly unfair outcomes.
In general terms, certain offences under the old Act came with a 'right to bail' –which meant that a person charged was entitled to bail.
Other offences came with a 'presumption in favour of bail' which meant that bail would be granted unless the prosecution could prove that it should not be granted.
Other situations came with no presumption, sometimes called a 'neutral presumption', which meant that whichever party was able to persuade the court would prevail.
And finally, some offences and situations carried a 'presumption against bail' whereby bail could only be granted in exceptional circumstances.
Opponents of this approach argued that it severely restricted the ability of judges and magistrates to make reasoned decisions about bail, and regularly led to injustice: with some potentially-dangerous people being released on bail (due to a neutral or positive bail presumption) while other far-less dangerous people being refused bail (due to a presumption against bail for the offence, despite the actual circumstances being on the low end of objective seriousness).
Going back to the old Act?
It has been argued that the forthcoming changes to the new Bail Act will similarly lead to unjust outcomes.
The President of the NSW Bar Association uses the following illustrative example: the actions of a woman who has suffered violent abuse at the hands of her husband for many years and subsequently kills him (ie a 'battered woman' who 'snaps') should be seen as less serious than those of a person who violently commits pre-meditated murder to avenge a drug deal gone wrong.
Yet under the old legislation, both of these persons would normally be refused bail as the offence of murder had a 'presumption against bail'.
With the changes to the new Act, the same unfair situation is likely to arise.
But the 'show cause' provision is not the only concerning amendment to the new Bail Act.
Changes to the 'Unacceptable Risk' Test
The new Bail Act requires a bail authority, such as police or a court, to consider whether the applicant was an 'unacceptable risk.'
An 'unacceptable risk' is a person who might:
fail to turn up to court when required,
commit a serious offence whilst on release,
endanger the safety of the victim, individuals or the community, or
interfere with witnesses or evidence.
The original Bail Act 2013 contained a two-step approach for determining whether or not bail should be granted.
Currently, the bail authority will first identify whether or not the person was an 'unacceptable risk.'
If the person was not an 'unacceptable risk', he or she would be granted bail without conditions.
If the person was deemed to be an 'unacceptable risk,' the second step would be to consider whether the risk could be overcome by imposing bail conditions – for example, requiring the applicant to report to police every week, or stick to a curfew, or stay out of a particular area.
However, the new amendments state that this will be replaced by a one-step approach, whereby the bail authority will assess any bail concerns before making a bail decision.
The bail authority will be required, as part of its assessment, to consider bail
conditions that could reasonably be imposed to address those concerns.
If the bail authority is satisfied, after making that assessment, that there is an unacceptable risk, the bail authority must refuse bail.
In practice, this is likely to lead to many more people being refused bail – despite prisons already being overcrowded.
Understandably, the changes have left many members of the legal profession frustrated.
The new Act was supposed to streamline the approach in determining bail, yet the new amendments clearly signify a step backwards.
With the old Bail Act being constantly criticised for being unworkable and unfair, there are valid concerns that the same fate may be met by the new Bail Act.
Receive all of our articles weekly