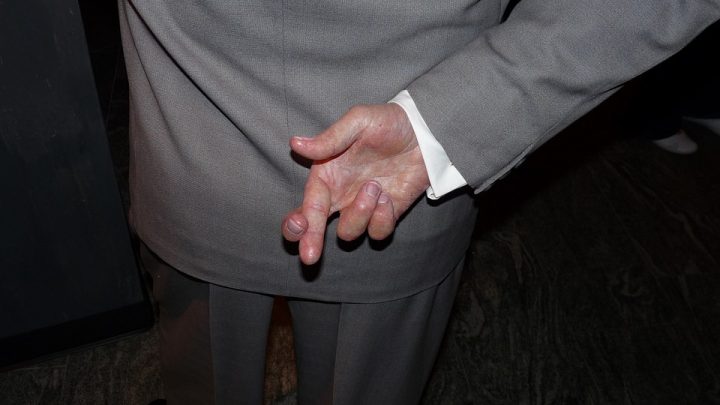 There have been dozens of reports over the years about our political and judicial systems being corrupt.
Now, the media has released explosive allegations about criminal groups infiltrating the highest levels of both major political parties.
New, "top-secret" police intelligence reports allege that the mafia has a number of links to Australian politicians, bribing judges and infiltrating all levels of our judicial system.
There are also reports of corruption by federal police, corrective services officers and members of the Australian Defence Force.
The $2.2 million bribe of a judge
It is alleged that one mafia member bribed a NSW judge into giving him a lighter sentence.
The Sydney-based Italian Organised Crime (IOC) figure allegedly spent $2.2 million on a deal to get a shorter sentence, according to top-secret police reports. The judge in question has since left the bench.
Political party donations
Laws regulating political donations have also come under criticism.
A 2009 AFP report highlighted loopholes and weaknesses in the donations system, which allow politicians to accrue donations that are not covered by statutory disclosure requirements.
The Australian Electoral Commission has fought to close the loopholes on several occasions, but the amendments have been rejected in parliament. According to the reports, this means that bribery remains difficult to detect and prosecute.
Mafia links
The ABC's Four Corners program reported a link between senior politicians and mafia figures, which gave rise to calls for an overhaul of the political party donation model.
The program reported that thousands of dollars were poured into a now-defunct Liberal party fundraising body, Millennium Body.
But Social Services Minister Scott Morrison denies there is a problem with the system, stating that:
"it is important that we have a strong system that has the right checks and balances and is transparent and I think transparency has improved significantly over the years."
The aborted deportation
Even prominent members of government have come under scrutiny in the newly released intelligence reports.
It is alleged that IOC (or Italian Organised Crime) has infiltrated all levels of the criminal justice system and government, even up to former Immigration Minister Amanda Vanstone, who reversed the deportation of one mafia member.
Prominent mafia figure, Frank Madafferi, was implicated in one of the largest drug busts in Australian history, and Vanstone's predecessor had previously ordered Madafferi's deportation because of his long and serious criminal record.
He was set to be deported, but his family campaigned hard to have him stay – using money and influence to succeed.
Vanstone says she did nothing wrong, and has come forward to defend herself. She says that she reversed the deportation order on humanitarian grounds, rather than due to Madafferi's donations.
Whatever the true reason, the fact remains that Vanstone's decision was made after the fundraising body had received thousands of dollars from Madafferi's mafia connections, and at a time when very few others were having their deportations reversed on humanitarian grounds.
Russell Broadbent, who is a federal MP for McMillan in Victoria, has also denied allegations that he lobbied for Madafferi, although admitting he was approached by men connected with the Madafferi family.
Son of mafia figure gets an internship in Australian embassy
It has also come out that the son of an alleged mafia boss was given work experience at the Australian Embassy in Rome.
Coincidentally, this was at the time Vanstone was ambassador. Although there is no evidence that any secret information was leaked to the mafia through the son, the fact he was able to secure the position at demonstrates a considerable security breach.
Corruption?
The newly released documents are said to be just the 'tip of the iceberg' when it comes to corruption in our judicial and political systems, with bodies like ICAC hauling-in numerous politicians for questioning in recent years.
And while the true extent of such conduct is a matter for debate, there is little doubt that a level of corruption does exist within our institutions.
Receive all of our articles weekly