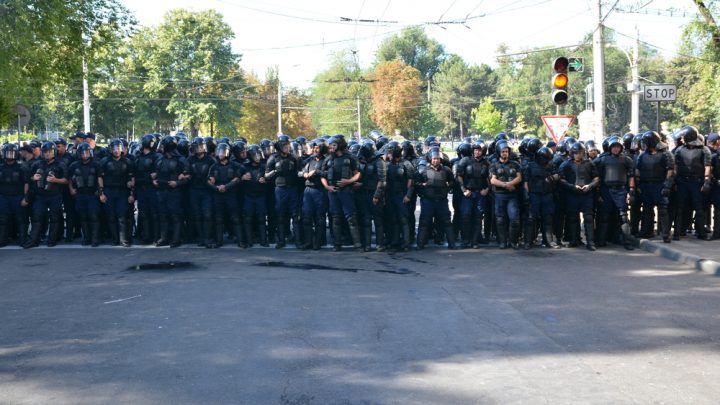 The police are supposed to be responsible for ensuring the safety and protection of the public, but sometimes the opposite can be true. There have been a number of police charged with assault this year, against members of the public and even each other.
Even when they are not on duty, police officers are still expected to abide by the same standards as the rest of the community when it comes to aggressive or violent behaviour. Illegal conduct when off-duty raises concerns about the integrity of individual police officers when they are on duty, and how much confidence the public can have in the police force.
Reasonable force during arrests
Police officers are required to abide by certain rules and regulations when it comes to the use of physical force against members of the public, especially when they are arresting a person.
When they arrest a member of the community, police are required to use only as much "reasonable force" as is necessary at the time. Using unnecessary force can lead to the person being arrested fighting back in an effort to defend themselves, which often results in them being further charged with resisting or assaulting police, when in reality they are the victim.
NSW police charged over alleged assault
In July this year, six police officers faced court after allegedly assaulting a man and then lying about the circumstances when asked. The charges came after a Police Integrity Commission investigation into the treatment of a young Aboriginal man who was arrested in 2011. After his arrest, the man complained that the police officers involved assaulted him. They denied the assault and claimed that the man had assaulted them. CCTV footage later came to light showing that the police officers had acted aggressively and assaulted the man. The police statements were completely inconsistent with the uncovered footage.
Police officer charged with assault on partner
Recent public awareness campaigns intended to tackle the issue of domestic violence have been visibly spearheaded by the police force, but it would seem that police officers aren't immune to being perpetrators of aggression and violence towards their partners. In November, a Victorian police officer was charged with assault after he allegedly punched a woman believed to be his partner during a wedding celebration. The incident took place at 2am and the woman was taken to hospital, while the man was arrested and taken to the police station. He has since been suspended with full pay.
There are three other police officers in Victoria who are currently facing assault charges, one for alleged violence towards a woman known to him and the other two for alleged assaults against members of the public.
Officer charged with assault against colleagues
In another recent event, a police constable in NSW was charged after allegedly assaulting two colleagues. The officer was charged with two counts of common assault and intimidation. In another incident last year, another officer was charged with indecent assault after he allegedly groped a female colleague's breasts.
Officer in Queensland pleads guilty to sexual assault
Earlier this year, a former constable in Queensland pleaded guilty to the sexual assault of two women, one while he was serving as a police officer. David Edward MacFarlane allegedly tied one of the women up by her wrists with electrical tape and pinned the other woman down on her couch. The maximum sentence for a sexual assault conviction in Queensland is 10 years' imprisonment.
What should I do if I'm assaulted by a police officer?
If you're assaulted by a police officer, you can make a formal complaint against the officer involved. It is a good idea to start by talking to a lawyer who can help you decide whether you want to pursue the complaint and how to proceed if you do.
You can decide to make an informal complaint by calling the police station or going in and talking informally to the police officers involved. But this is unlikely to achieve much. Generally in cases where there has been a serious breach of regulations, such as an assault, you are better off making a formal complaint. This can be done in writing through the police Customer Assistance Unit, but perhaps the better course is to make a complaint to the NSW Ombudsman.
When you make your complaint, ensure you have as much information as possible on hand so you can provide details of the time, place, people involved including any possible witnesses, and details about exactly what happened. If police believe that an offence has taken place they are supposed to investigate further and may potentially bring about criminal charges against the officer involved.
A further avenue is to commence civil proceedings against police for unlawful arrest or assault, which can be done by consulting a lawyer who specialises in civil proceedings against police. However, this can be expensive unless your lawyer is prepared to undertake your case on a 'no win, no fee' basis.
It's very important that offences committed by police against members of the community aren't ignored. If you've been assaulted by police, speak to a lawyer as soon as possible.
Receive all of our articles weekly