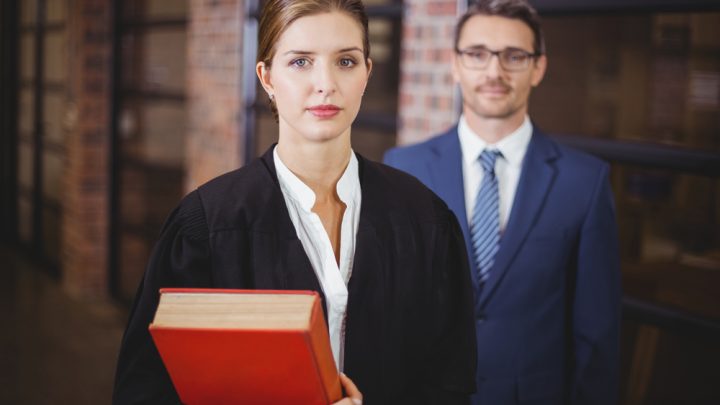 This video and article is designed to help junior criminal lawyers who are assisting 'Counsel' in a defended hearing or jury trial.
This article is designed to help junior criminal lawyers who are assisting 'Counsel' in a defended hearing or jury trial.
'Counsel' is the Senior Criminal Lawyer or Barrister who speaks in court.
It is Counsel's job to examine and cross-examine witnesses and make verbal submissions to the Magistrate, Judge and/or Jury.
1. Prepare Brief of Evidence
The 'brief of evidence' is the material upon which the prosecution relies to prove it's case; including the police statements, civilian witness statements, expert certificates, photos, any surveillance, intercepts etc.
The first thing to do is make a copy of the brief of evidence and all other materials for Counsel.
The materials may comprise the brief of evidence and materials prepared by the defence including subpoenaed materials, expert certificates and reports, documentary business records, defence proofs of evidence (statements), case-specific research etc.
The next step is to properly arrange and prepare those materials.
This means arranging all materials in a coherent and readily accessible way.
You can do this by creating an index to the brief and ordering the materials in accordance with the brief index.
Once you have your brief in order, tabs should be affixed to each brief item.
Tabbing is important because it allows Counsel to quickly access the required material.
2. Read and Summarise Brief
You should obviously carefully read and summarise all materials contained in the brief.
This includes summarising:
 Police and Witness Statements
 Electronic surveillance and/or intercepts
 ERISP's (records of interview)
 All subpoenaed materials, forensic materials, photos etc.
This gives Counsel an idea of which material to focus upon.
3. Copies of exhibits
It is important to make several copies (at least 4) of all exhibits that may be used in court.
Exhibits include photos, expert certificates, business documents, phone records and any other materials that may be used in court.
The reason for making numerous copies is so that copies can be be given to the Judge, Prosecution and members of the Jury.
You must also create an exhibit list with any exhibits intended to be used at trial.
4. Case-Specific Research
It is crucial to comprehensively research the applicable legislation, case-law and any regulations.
This means researching all law that pertains to the relevant charge and jurisdiction.
This assists Counsel in the development of their arguments for trial.
5. Observations to Counsel
This is a letter to Counsel detailing your views about the matter, including the most significant evidence and the law as it applies to the present case.
6. Client Management
This is one of the most important aspects of instructing Counsel in a hearing or trial.
It is your responsibility to be the intermediary between Counsel and the client.
It is up to you to update and inform the client of everything that is happening in relation to their matter.
You should always keep your client fully informed and arrange conferences between Counsel and the client.
You should also take instructions from the client during the hearing or trial, and instruct Counsel of that which you believe is important.
7. Detailed Notes
You must keep an accurate account of everything that happens during the trial, including detailed notes of such things as:
 Crown and defence Counsel Addresses to Jury
 Witness testimony
 Judicial directions/remarks/ judgments
A separate 'exhibit list' should be prepared for exhibits that are actually tendered in court.
The exhibit list should specify the exhibit reference (eg 'Exhibit A') short description of the exhibit (eg police photos of incident scene, dated 10/10/10), and the witness through which the exhibit is being tendered (eg Constable John Smith).
Conference dates, times and notes must also be recorded, including any conferences that occur between Counsel and client before and during the trial.
8. Assist Counsel Generally
You should always be available and eager to Counsel in all matters, such as:
 Arranging conferences with client
 Obtaining outstanding brief items from DPP
 Issuing Subpoena etc
 Writing letters to certain institutions
 Arranging client psychological reports
 Obtaining expert witnesses
 Assigning legal aid invoices (If legal aid matter)
 Detailed notes
Adhering to these matters will ensure that your client is given the best chance of winning their defended hearing or jury trial.
Receive all of our articles weekly