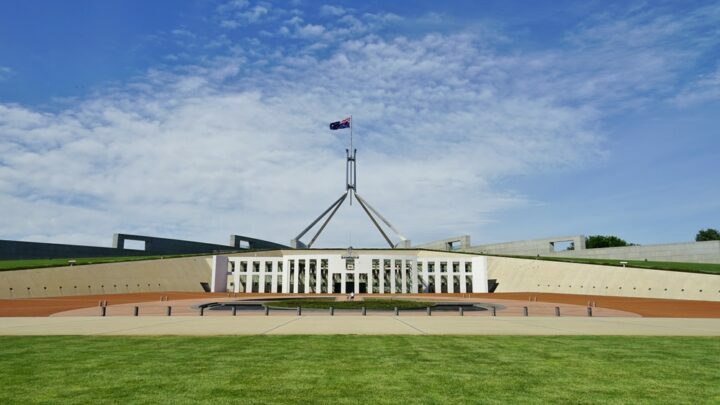 The Federal Government has confirmed that neither the taxpayer, nor the Liberal Party, will foot the legal costs incurred by Attorney-General Christian Porter or Federal Defence Minister Linda Reynolds, who have sought legal advice and representation in recent weeks.
Ms Reynolds is also to be personally responsible for the monetary settlement reached today for contravening laws of defamation by calling Ms Higgins a 'lying cow.' In that regard, it has been reported that Ms Reynolds has agreed to pay Ms Higgins' legal costs and make a donation to charity.
After Ms Reynolds made the statement in her office in the presence of others, Ms Higgins' lawyers demanded a retraction and apology. The apology was eventually made, but not before the Prime Minister sought to explain the remark, if not partially excuse it, by saying it was made "after a stressful week".
Both Mr Porter and Ms Reynolds have taken leave to deal with the mental impact of recent events.
PM stands by both ministers
It's been a month since the first allegations of sexual assault made by Brittany Higgins erupted in Federal Parliament, paving the way for other women to come forward with allegations against the same man.
There have also been two allegations of historical rape – one against Christian Porter, and one against a senior Labor MP, and both the major parties remain embroiled in a scandal they cannot shake off.
The Prime Minister has steadfastly stood by both his Defence Minister Linda Reynolds and Attorney-General Christian Porter, and has ruled out both an independent inquiry and standing a standing down of the nation's chief lawmaker.
Mr Porter strongly denies allegations that he raped a woman when they were both teenagers on a school trip more than 30 years ago.
Because the woman has since committed suicide, the NSW Police Force has closed its investigation into the matter, and South Australian Police, who were also contacted by the woman, are preparing a report for the Coroner.
The Prime Minister believes that because NSW Police have closed their investigations, Mr Porter is entitled to the presumption of innocence. The PM has also rejected suggestions for an independent inquiry into the allegations.
However as former lawyer and politician Julie Bishop has recently pointed out: "I think in order to deny allegations you would need to know the substance of the allegations or at least the detail of the allegations."
To date, both men have admitted they did not read the dossier provided by police.
Calls for decisive action go ignored
The Prime Minister is currently in an unenviable position, but the fact that he continues to stand by two people who have had serious doubt cast over their professional reputations is now beginning to de-stabilise his own credibility and undermine public confidence in his party management.
Furthermore, his inaction means that this issue remains a serious distraction from everything else the Government is trying to achieve at this time.
The issues that have been raised over the past four weeks certainly show no signs of going away anytime soon. In fact, calls for stronger leadership and real solutions to the issues of sexual harassment, sexual misconduct and sexual discrimination are becoming louder.
Australian women see this as their moment to take the initiative to finally be heard as well as an opportunity to provoke the Federal Government to finally step up and take decisive action on issues of violence against women, in the workplace, in their homes, and in our communities.
Receive all of our articles weekly