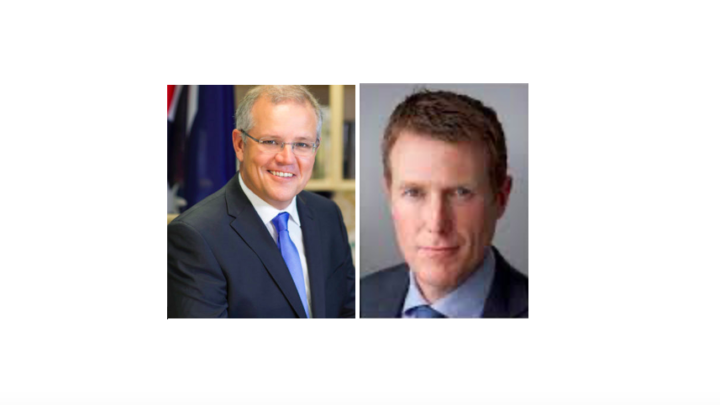 It's been a month since the first allegations of sexual assault made by Brittany Higgins erupted in Federal Parliament, paving the way for other women to come forward with allegations against the same man.
There have also been two allegations of historical rape – one against Federal Attorney-General Christian Porter, and one against a senior Labor MP, which have seen the major parties face scandals they would love to place under the carpet.
The Prime Minister has steadfastly defended both his Defence Minister Linda Reynolds – who called Brittany Higgins a 'lying cow' – and Mr Porter, who emotionally denied ever having sexually assaulted the woman who made the complaint against him
In respect of Mr Porter, the PM has categorically ruled out an independent inquiry in the allegations and said he will not stand down the nation's chief lawmaker.
Because the woman has since committed suicide, the NSW Police Force has closed its investigation, and South Australian Police, who were also contacted by her, are preparing a report for the Coroner.
Nothing to see, here
The Prime Minister says that because police have closed their investigations, there should be no further inquiries into the alleged misconduct of Mr Porter (which, incidentally, include allegations of other inappropriate sexual conduct).
This is despite the PM admitting that he did not even read the dossier given to him regarding the alleged sexual assault, which included the complainant's (unsigned) statement.
Criminal law is not all there is
Many have pointed out, however, that those in positions of authority, responsibility and/or power are often subjected to laws, rules and regulations outside the criminal law.
Those who propose to work with children, for example, are legally required to obtain a clearance pursuant to a working with children check, legal clearances are also required for various licences, and investigations and inquiries are often undertaken into employees who are the subject of misconduct complaints – including where those allegations do not amount to a criminal offence. Such complaints include workplace bullying and sexual harassment.
Indeed, members of the legal profession, of which Christian Porter is one, are required to comply with a broad range of rules and regulations that are not applicable to others.
A contravention of those rules – such as bringing the legal profession into disrepute – can amount to unsatisfactory professional conduct or professional misconduct, and result in a lawyer being 'struck off' the role of legal practitioners, suspended, or otherwise disciplined.
And it is important to bear in mind that the standard of proof applicable to disciplinary proceedings is not 'beyond reasonable doubt' as is the case with the criminal law, but 'on the balance of probabilities' – which is a much lower standard.
In fact, a group of Western Australian lawyers is reported to be preparing a complaint to that state's legal regulatory body asserting that Mr Porter is unfit to practise law; although, the material presently available to support such a complaint may not compare to that which could come about through an inquiry.
An independent inquiry could clear up the unresolved questions relating to the allegations brought against a public servant who is also the most powerful lawyer in the nation.
Rule of law?
Given that criminal laws are not the only rules people are required to comply with in society, Mr Morrison's argument that the matter must be closed due to the 'rule of law' – in other words, because everyone must be seen as the same in the eyes of the law – is entirely misconceived.
To the contrary, the PM's rants imply that a lawyer with high public office should be excluded from the scrutiny that would apply to many others, simply because a criminal prosecution could not proceed; which, in this case, was because the complainant committed suicide.
Receive all of our articles weekly
Author
Sydney Criminal Lawyers
Sydney Criminal Lawyers®
is Australia's Leading Criminal Defence firm, Delivering Outstanding Results in all Criminal and Driving cases. Going to Court? Call (02) 9261 8881 for a Free Consultation.