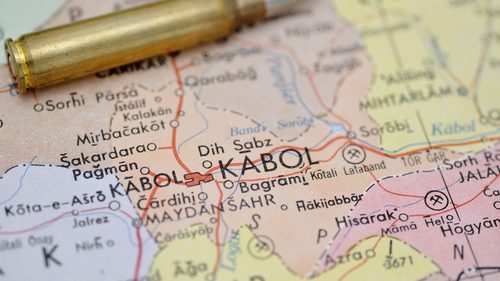 Australian Defence Minister, Marise Payne, has defended Australian soldiers after internal reports suggest they have engaged in the "unsanctioned and illegal application of violence" in Afghanistan.
SASR soldiers accused of heinous crimes
Disturbing reports have surfaced from inside the Australian Defence Force that a Special Air Service Regiment (SASR) team has become a 'law unto itself' in Afghanistan, terrorising and killing locals, and pressuring new recruits to do the same.
One of the reported incidents involves a soldier on his first deployment to Afghanistan being pressured by higher-ranking officers into executing an elderly, unarmed man as part of an initiation, or "blooding ritual".
It is reported that on the same mission, an unarmed Afghan civilian with a prosthetic leg was targeted and callously hunted down by members of the SASR team. The man was allegedly then kicked off a cliff while handcuffed, causing severe injuries but not killing him. A senior soldier allegedly then directed others to "get him out of his misery."
The man was allegedly executed and his plastic leg souvenired and taken back to SAS headquarters in Perth, to be used as a novelty beer drinking vessel.
Violence, drugs and alcohol
According to some SAS members, the Afghan man who was killed by the "rookie" may have been a Taliban member, but even those members admitted the man posed no threat to Australian soldiers at the time of his execution.
According to witnesses to the event, the pressuring by senior officers was even more disturbing than the killing itself.
Insiders have also described tensions between different units, a pattern of condescending behaviour toward support personnel, leadership failures, and a culture of drug and alcohol abuse.
The Defence Minister has responded by saying that the "special forces operated in complex and chaotic environments."
Foreign Minister Julie Bishop also weighed in by remarking, "I regard soldiers of the SAS as some of our finest. "These are men who are prepared to put their life on the line in conflict situations to defend us and defend our freedoms."
They have refused to otherwise comment on the reports.
Inquiry into war crimes
An inquiry into alleged atrocities by Australian defence personnel deployed overseas has been ongoing since 2016.
It was established by NSW Supreme Court judge and Army Reserve Major General Paul Brereton, initially to investigate allegations that Australian soldiers covered up the 2012 killing of unarmed Afghan boy Khan Mohammed, and reports that an SAS members murdered an Afghan businessman and then planted a weapon on his body to make it appear the killing was in self-defence.
Insiders blame the "disregard for human life and dignity" upon poor leadership and a lack of accountability.
They say long-serving soldiers become desensitised to killing, and that a culture of mateship and cover-ups ensure soldiers are able to assault and kill with impunity.
There are now widespread calls for the contents of the ongoing report to be released to the public.
Amnesty International Australia has asked for some degree of transparency from the Australian government, with a spokesperson highlighting mounting concerns about the Defence Force's systemic breach of both domestic and international human rights laws, including those which criminalise crimes against humanity and war crimes.
The International Criminal Court (ICC) has been investigating crimes committed bu coalition forces against Afghan civilians and detainees since 1 May 2003.
International war crimes such as inhumane treatment, torture and wilful killing are serious offences under the Criminal Code Act 1995 (Cth).
Inhumane treatment and torture come with maximum penalties of 25 years' in prison, while the maximum sentence for wilful killing is life behind bars.
Only time will tell whether the alleged offenders will be prosecuted under these laws.
Receive all of our articles weekly