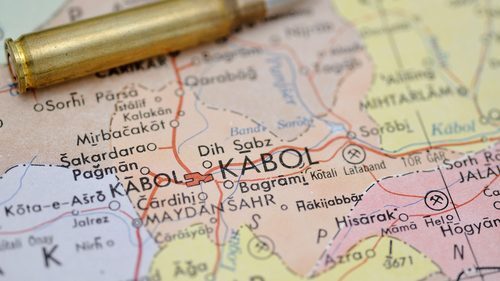 As the nation awaits the findings of an investigation into war crimes in Afghanistan, there's new evidence that Australian Forces killed up to 10 unarmed Afghan civilians during a 2012 raid in Kandahar Province.
Australian sources and Afghan witnesses have told the ABC, that both civilians and members of the Taliban were shot during the raid, including a group of unarmed villagers near a tractor.
These are not the first allegations of this kind. Earlier this year the ABC released a documentary called 'The Killing Fields' which detailed further atrocities, including three alleged incidents that a former SAS signals intelligence officer, who was deployed with the 3 Squadron SAS in 2012, called 'murder.'
One of the reported incidents involved a soldier on his first deployment to Afghanistan being pressured by higher-ranking officers into executing an elderly, unarmed man as part of an initiation, or "blooding ritual".
It was reported that on the same mission, an unarmed Afghan civilian with a prosthetic leg was targeted and callously hunted down by members of the SAS team. The man was allegedly then kicked off a cliff while handcuffed, causing severe injuries but not killing him. A senior soldier allegedly then directed others to "get him out of his misery."
The man was allegedly executed and his plastic leg souvenired and taken back to SAS headquarters in Perth, to be used as a novelty beer drinking vessel.
Braden Chapman, the man behind the story, says he was warned by another longer-serving member of the forces, shortly after joining the squadron in Uruzgan province that at times troops weren't necessarily operating within the expected guidelines. Chapman further alleges that Australian troops also destroyed people's homes and infrastructure, blew up private cars and shot animals.
International pressure After the programme aired, international organisation, Human Rights Watch sent a letter to the Australian Defence Minister, Linda Reynolds calling for the Defence Department to reexamine previously dismissed cases of alleged summary executions and other war crimes in Afghanistan in light of new evidence.
And more recently, footage emerged of an SAS soldier hunting down an unarmed Afghan civilian, standing over him while he is defenceless on the ground, asking his fellow officer "You want me to drop this cunt," then executing him.
Long awaited IDGAF Report
The Inspector-General of the Australian Defence Force (IGADF) has spent the past four years investigating reports of war crimes committed by Australian special forces in Afghanistan.
The investigation involves an assessment of more than 55 separate incidents of alleged breaches of the 'rules of war' between 2005 and 2016, and so far, more than 330 people have so far given evidence to the inquiry.
The IGADF report is expected to be delivered within weeks. Human Rights watch has also called on the Defence Minister to release the full IGADF report when it becomes available, in the public interest, and to ensure appropriate accountability.
It also urged the Australian government to cease all legal action against those who reported these incidents, including whistleblowers, lawyers, and journalists acting in the public interest, should be dropped.
Whistleblowers are punished, not protected
There are growing fears here and internationally that the Australian government is failing to address the issue of alleged war crimes committed by Special Forces in Afghanistan in an open and upfront manner, instead preferring to introduce a range of legislation that will punish anyone who dares to speak out as well as those who provide a forum for them to do so.
In the meantime, former Australian Defence Force lawyer David McBride who was one of the original whistleblowers regarding the actions of Australian soldiers in Afghanistan is still fighting a legal battle which could see him imprisoned for 50 years.
He has pleaded not guilty to five charges, which consist of one count of the theft of Commonwealth property, three counts of breaching defence legislation and another count of unauthorised disclosure of information, relating to him handing over classified military documents to ABC journalists in 2016.
These were the basis of the ABC documentary, The Afghan Files, which was the reason that the  AFP raided the Sydney offices of the national broadcaster last year.
Receive all of our articles weekly