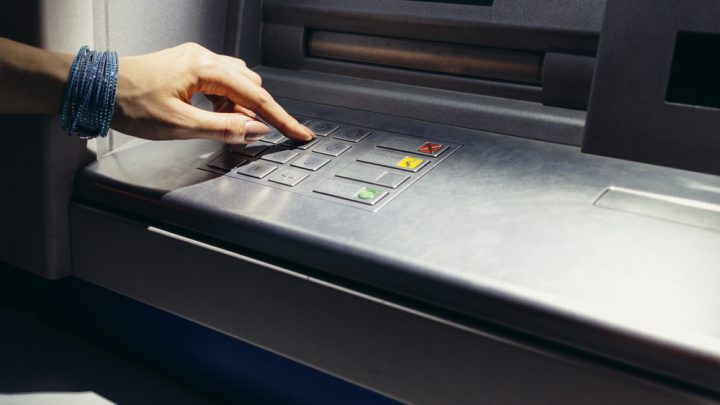 Some people come up with ingenious ways to get away with crimes – but not all offenders are the sharpest tools in the shed.
Here we take a look at 5 of Australia's dumbest offenders.
1. Drug Dealer's Stupid Selfie
A Gold Coast man was left red-faced after police officers received an anonymous tip-off that he was supplying illegal drugs.
Police acted on the tip and raided the man's home, finding large quantities of marijuana inside a safe.
The man denied knowledge of the drugs, saying that they probably belonged to someone else.
But it all came to an embarrassing end when police searched through photos on the man's mobile phone, finding a video of him posing suggestively in front of a mirror – with the stash of marijuana in full view!
Police were left in hysterics, saying that the man 'produced…the majority of the evidence – produced, directed, starred in and then screened it.'
The man is now facing charges of drug supply.
2. Toilet Paper Thief Gets Trapped
A man who tried to steal toilet paper from a Redfern chemist got more than he bargained for when he became trapped trying to break out.
Police were called to the Gold Cross Pharmacy at around 4.30am after noticing the man stuck between a glass door and metal security gate. Upon their arrival, the man began verbally abusing police and telling them to stop laughing at him.
The man was eventually freed from his 'temporary prison' at around 5am. Despite being caught red-handed, the man protested his innocence – claiming that the glass doors had opened by themselves, and he was just trying to 'check it out.' He also claimed to have a 'water tight alibi.'
Unconvinced, police placed him under arrest and took him back to the station, where he was charged with break and enter with intent and breaching his bail conditions.
3. ATM Thief Fail
It might seem like a foolproof way to get rich quick – steal an ATM and drive off into the sunset with thousands of dollars in tow. But as one Townsville man found out, things don't always go to plan.
CCTV footage captured the man breaking into a service station and chaining an ATM to his (stolen) ute, before driving off.
Unfortunately for the man, he failed to notice that the chains had come loose, and he left empty handed.
Unwilling to admit defeat, the man returned a short time later for a second attempt – but gave up after realising the chains were too short to begin with.
4. Hitchhikers Hit a Hitch
Three inmates thought it was their lucky day after they successfully escaped from the minimum-security Warakirri Correctional Centre.
Two days later, the three men were spotted trying to hitch a lift by the side of the road in Buronga – still dressed in their green prison garb.
Unfortunately for them, the men flagged a lift from a passing undercover officer, who was more than happy to give them a lift back to the police station.
5. Just Waiting For a Mate
A young Victorian man named Clinton rose to fame for all the wrong reasons, after being featured on the Channel 7 show Highway Patrol.
Police were called to a car park after receiving reports of a man doing burnouts. Upon arrival, they saw a car which had obviously been involved in a collision, with an intoxicated Clinton still in the driver's seat and cans of bourbon at the foot of the passenger seat.
When questioned by police, Clinton refused to admit any wrongdoing, saying that he was just 'waiting for a mate'.
It later transpired that he had been disqualified from driving 12 months beforehand for drink driving.
Clinton was charged with drink driving and driving while disqualified. He was disqualified from driving for a further 3 years, ordered to undertake community service and pay a fine of $600.
Receive all of our articles weekly