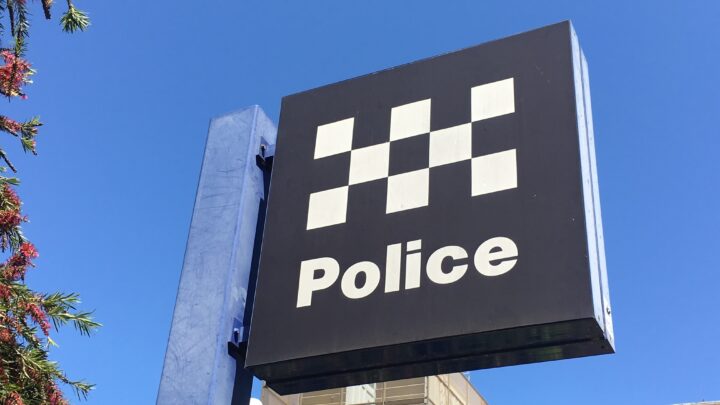 After 13 years and two jury trials, Scott Austic has been found not guilty of murdering his pregnant lover and released from prison.
Stacy Thorne was murdered in 2007, while 22 weeks pregnant. She was stabbed 21 times at her home. Her lover, Scott Austic, was found guilty of her murder in 2009, and sentenced to 25 years in prison.
Mr Austic has always vehemently maintained his innocence and, after a legal battle fought from inside a Western Australian prison for more than a decade, has been found not guilty based on new evidence that suggests police framed him for the murder.
13-year legal battle
Mr Austic's first appealed against his conviction in 2010, but those proceedings were dismissed.
However, he was granted a fresh trial in 2018 after reports that key pieces of evidence, including the alleged murder weapon, had been planted by "a small but corrupt" group of police officers, who had decided early on in their investigations that Mr Austic was the murderer.
Subsequently, his conviction was overturned and a retrial ordered. 
New trial
During the retrial, Mr Austic's defence team presented evidence that police officers had tampered with and planted key pieces of evidence including;
an interview between Mr Austic and police, in which police allege he lied about what he was wearing on the night of the stabbing, because CCTV from the local hotel showed him in different clothing,
the discovery of a Jim Beam can with Mr Austic's DNA on the footpath outside Ms Thorne's home,
the discovery of a knife with Ms Thorne's blood on it in a paddock near Mr Austic's home,
the finding of a bloodstained cigarette packet on a table at Mr Austic's house, and
a text message which Mr Austic sent to Ms Thorne 10 days before her death saying: "I will do anything for you not to have it. Just please let me know. I'll do anything," which police say showed motive.
The court heard from an expert who testified that the knife, found by police officers after the paddock had been thoroughly searched by State Emergency Service volunteers, was not long enough to have inflicted the deep wounds suffered by Ms Thorne.
The court also heard that the cigarette packet found on the table at Mr Austic's home did not appear in photographs and videos of the same scene taken by forensic police the day before.
The police officers involved denied "introducing", or planting, the items in question but in the end a jury of 12 men and women determined that they were not satisfied beyond reasonable doubt that Mr Austic murdered his pregnant lover, and reached a verdict of not guilty.
Under what circumstances can there be a retrial?
Retrials can be ordered in a number of situations, including where:
1. A jury is unable to reach a verdict
This was the case in the original trial against Cardinal George Pell in September 2018.
He eventually faced a second trial some months later and was found guilty, but appealed to the Supreme Court earlier this year, and his convictions were quashed.
A free man, George Pell has since returned to Rome.
2. There was a legal defect in the original trial.
This is likely to occur in Victoria over the coming months as a result of Police using Nicola Gobbo (Layer X) as an informant.
Those who could potentially have their convictions overturned include Tony Mobel and at least another nine Mokbel associates including his brother, Milad Mokbel, money launder Kamel Khoder, and high-level drug trafficker Rob Karam.
More than 1200 cases are currently being reviewed.
3. Fresh and compelling evidence.
A retrial may also be reordered where fresh and compelling evidence has come to light.
Going to court for a criminal offence?
If you have been accused of a criminal offence and are going to court, contact Sydney Criminal Lawyers anytime on (02) 9261 8881 to arrange a free first conference with an experienced criminal defence lawyer who will advise you of your options and the best way forward, and fight for the optimal outcome however serious and complex your case may be.
Receive all of our articles weekly